New leaks reveal that Asus' newest gaming phone will have a large-capacity battery and exclusive accessories.
A day before the ROG 3 is officially unveiled sources say that the smartphone will have a huge 6,000 mAh battery via a Weibo poster. Owners should be able to squeeze out two days' worth of use before needing to be plugged in a wall socket.
The leak also confirms what we already know- the ROG 3 will have the Snapdragon 865 Plus as its processor, an Adreno 650 for GPU and a Prime CPU core. The battery may have 30W fast charging, Quick Charge 4.0 technology and reverse charging set at 10W.
In terms of accessories, the ROG 3 will have several accessories such as a Kunai GamePad, the TwinView Dock and a cooling fan. Asus' high-end gaming phone will be launched on the same day as the Lenovo Legion, another gaming-focused device tomorrow, July 22.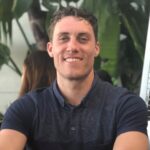 Charles is a news editor at Dreniq. He joined the company after having previously spent over three years at ReadWriteWeb. Prior to her work as a reporter, Charles worked in I.T. across a number of industries, including banking, retail, and software.