Have you ever found yourself in a situation where your USB drive becomes corrupted, leaving you in a state of panic due to the loss of important data? Corrupted flash drive recovery is a common concern for many, stemming from various factors such as accidental deletion, formatting errors, or even hardware issues.
Among the plethora of valuable files often stored on USB drives, most of them are important documents. Fortunately, this article delves into the reliable solution of Wondershare Recoverit, guiding you through the sacred path to efficiently recover lost USB Data files and restore your peace of mind.
Wondering how to proceed with the flash drive recovery process? Wondershare Recoverit is the answer!
Why are USBs Susceptible to Data Losses?
USB drives, while incredibly convenient for storing and transporting data, are susceptible to data losses due to their compact and portable nature. These small devices are often exposed to various risks that can lead to data loss. Let's explore five key reasons why USB drives are particularly vulnerable to data loss:
Virus and Malware Attacks – USB drives can easily become carriers for viruses and malware, primarily when used on multiple computers. Such infections can corrupt or delete files on the drive.
File System Errors – USB drives may experience file system errors, making it difficult to access data. These errors can result from abrupt removal, improper ejection, or software glitches.
Physical Damage – USB drives are prone to physical damage, such as bending, crushing, or exposure to moisture. Even a minor accident can render the drive unreadable and result in data loss.
Accidental Deletion – Users often unintentionally delete files from their USB drives. Once deleted, these files are not sent to the Recycle Bin, making recovery more challenging.
File Corruption – USB drives can be disconnected improperly or encounter power surges during data transfer, leading to file corruption. This can make the data on the drive inaccessible.
What is Wondershare Recoverit
Wondershare Recoverit is a leading data recovery software renowned for its reliability and effectiveness in retrieving lost or deleted files from various storage devices. This user-friendly solution caters to a wide range of users, from individuals seeking to recover precious photos and documents to businesses needing to restore critical data. Recoverit employs advanced algorithms to scan and recover files from many scenarios, including accidental deletions, hardware failures, formatting errors, etc.
Whether you've lost data on your computer's hard drive, external storage devices, or USB drives, Wondershare Recoverit is a comprehensive and versatile solution. It provides an intuitive and straightforward process for data recovery, making it accessible to users with varying levels of technical expertise. With its ability to handle diverse file types and storage media, Wondershare Recoverit is an invaluable tool for anyone needing a reliable data recovery solution, ensuring that your precious files are never truly lost.
Key Features of Wondershare Recoverit
Recovers various file types, including photos, videos, documents, etc.
Works on PCs, USB drives, cameras, and other storage devices.
Thoroughly scans for lost data, even from severely damaged storage.
Intuitive, easy-to-use software for both beginners and advanced users.
Allows you to preview recoverable files before restoring them.
How to Use Wondershare Recoverit to Recover Lost USB Data
Start with downloading the Wondershare data recovery tool. Once you've done that, follow the steps below to recover USB data through Wondershare Recoverit:
Step 1: Download and launch the Recoverit program on your computer and choose the USB device that contains the data you want to recover.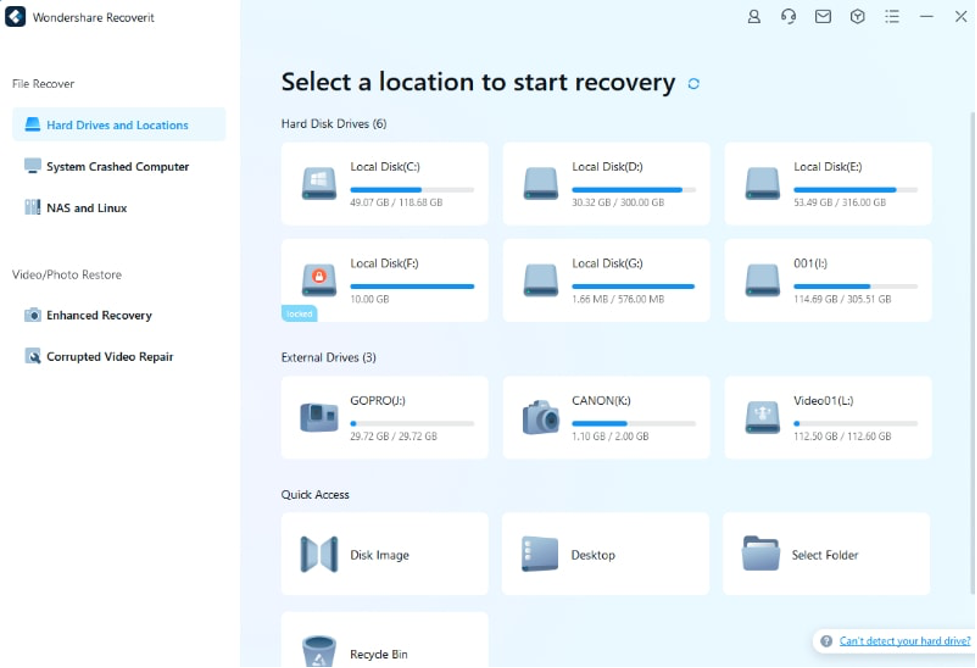 Step 2: The USB recovery tool will begin searching for your lost or destroyed data by scanning the device. You may quickly identify a certain file type using the Filter and Search tools. You can also pause the scanning process after discovering the required files.
Step 3: After you've located and evaluated the lost data on your USB drive, choose which ones to recover and press the Recover button.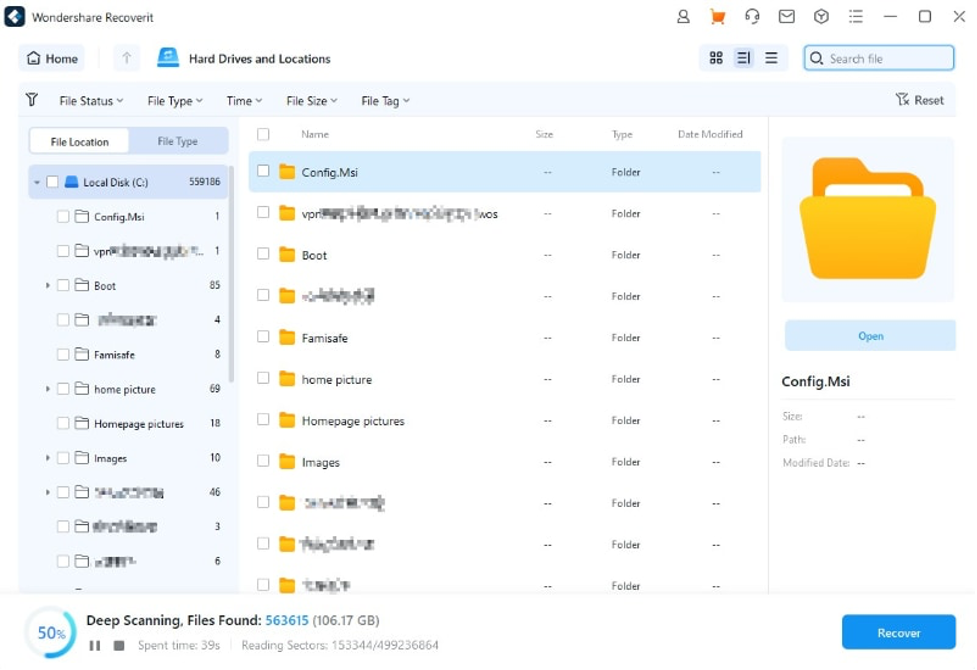 Step 4: Choose a safe location to keep all recovered data. The recovered files mustn't be saved to the USB device from which the data loss occurred.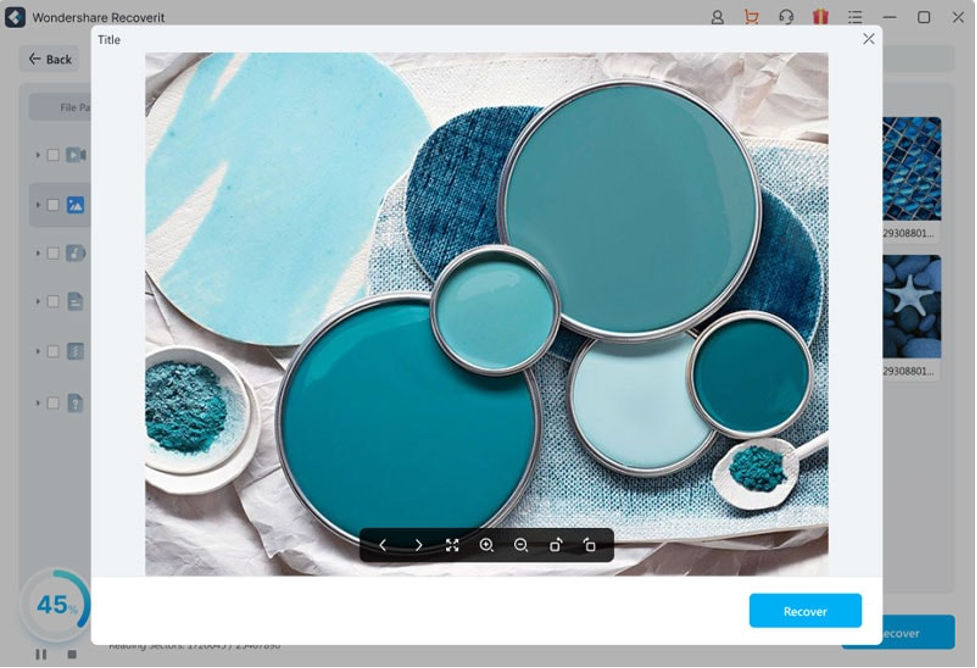 Why Choosing a Dedicated Tool Over Manual Methods is Important to Recover Lost USB Data
Choosing a dedicated data recovery tool over manual methods is crucial when recovering lost USB data. While manual approaches might seem cost-effective or straightforward, dedicated software provides several key advantages to make the recovery process more efficient and successful.
· Efficiency and Speed
Dedicated tools employ advanced algorithms to scan and recover data swiftly, saving you valuable time compared to manual methods that often involve laborious file-by-file searches.
· Comprehensive Scanning
Dedicated software can perform deep scans of the entire USB drive, ensuring that even hidden or fragmented files are recovered, which can be a challenge with manual methods.
· File Integrity
Recovery tools maintain the integrity of recovered files by minimizing the risk of overwriting or further damaging data, a common concern with manual recovery attempts.
· User-Friendly Interface
Dedicated tools offer user-friendly interfaces, making them accessible to individuals with varying technical expertise, while manual methods may require high technical knowledge.
· File Preview
Many dedicated tools enable users to preview recovered files before restoring them, ensuring you only recover the data you need. At the same time, manual methods often lack this feature, leading to unnecessary data clutter and confusion.
Final Words
The loss of data from USB drives can be a stressful experience, and the choice between using a dedicated tool and manual methods plays a pivotal role in the success of data recovery. At the same time, manual approaches might seem like a cost-effective or straightforward option, but dedicated data recovery tools like Wondershare Recoverit offer a far more efficient, reliable, and user-friendly solution.
These tools can swiftly scan and retrieve a wide range of file types from various storage devices, making them invaluable for individuals and businesses. The comprehensive scanning, data integrity preservation, and user-friendly interfaces of dedicated tools simplify the recovery process, while features like file previews ensure you regain only the essential data.
Wondershare Recoverit Free Download:
Click below to download Wondershare Recoverit.