Deepfake is becoming more prevalent. Deepfake videos of celebrities such as Tom Cruise, Taylor Swift, and Millie Bobby Brown have recently become extremely popular. And usually, these reface videos appear to be very realistic. However, technical barriers are there when individuals try to swap faces in videos because it necessitates professional development skills.
So in order to assist you in better selecting deepfake tools, we have carefully selected some user-friendly reface apps and websites and listed their pros and cons in this article.
1.Deepswap.ai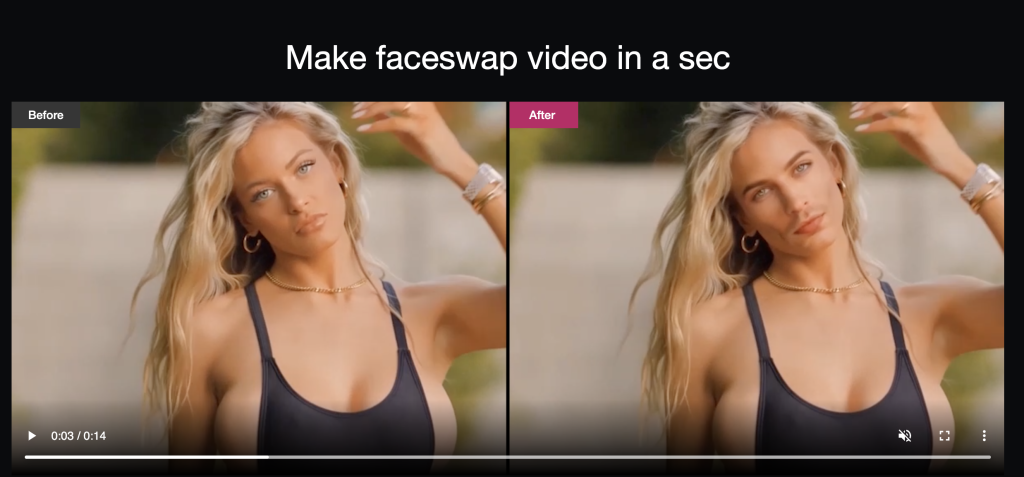 Deepswap.ai is an online deepfake website tool that is used to create any type of deepfake project within a few seconds. Read their user feedback on producthunt, or play around with the tool, and you'll see that this tool does exactly what they say.
Pros:
Fast and high-quality
User-Friendly: 3 Simple steps
No content filter or watermark
No data collected
24/7 Customer Service
Cons:
Website only
2. Deepfakesweb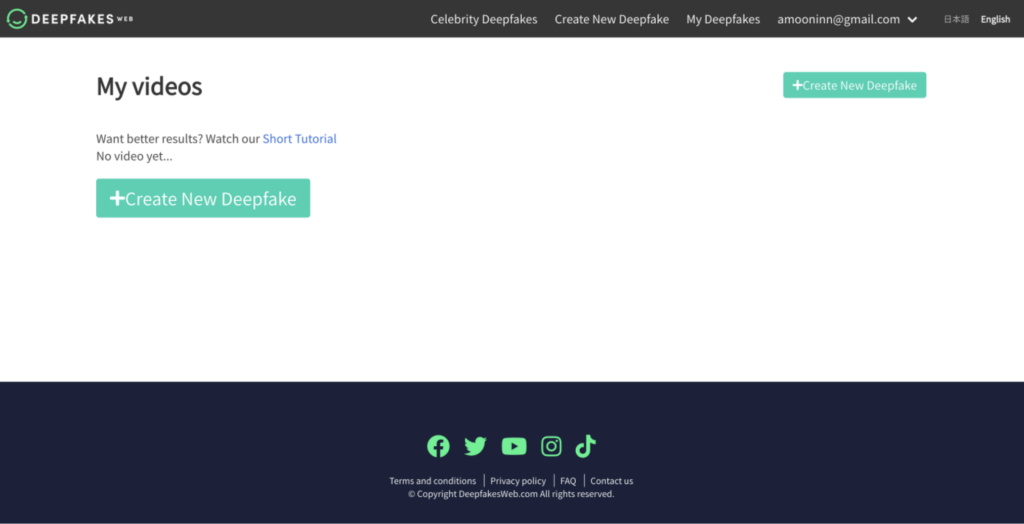 As stated on their homepage, Deepfakesweb takes up to 4 hours to learn the face data based on uploaded video or image, and another 30 minutes or so to make a deepfake. It requires higher professional skills and is not friendly to users who are not tech-savvy. In addition, the clarity of the face-changing video it produces has dropped significantly.
Pros:
The most used online deepfake tool
An open-source deepfake system
Cons:
Long Producing Time
Deepfake watermark
Website only
3. DeepFaceLab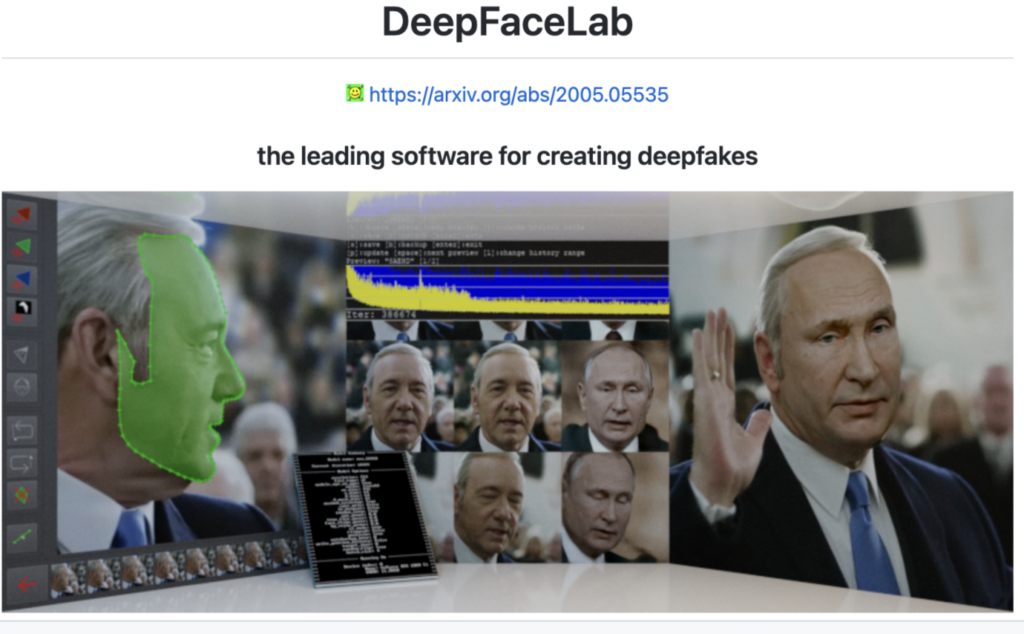 DeepFaceLab is also an online face-changing tool. The original intention of its development is to help researchers and technology enthusiasts, so the website page design is a programming style. Therefore, the audience of this tool is not ordinary users. It requires relevant knowledge to understand and operate it.
Pros:
Open-source deepfake system
Leading in the market
Generates high-quality deepfakes
Free
Cons:
Requires video editing skills & technical knowledge
Software only
4. Faceswap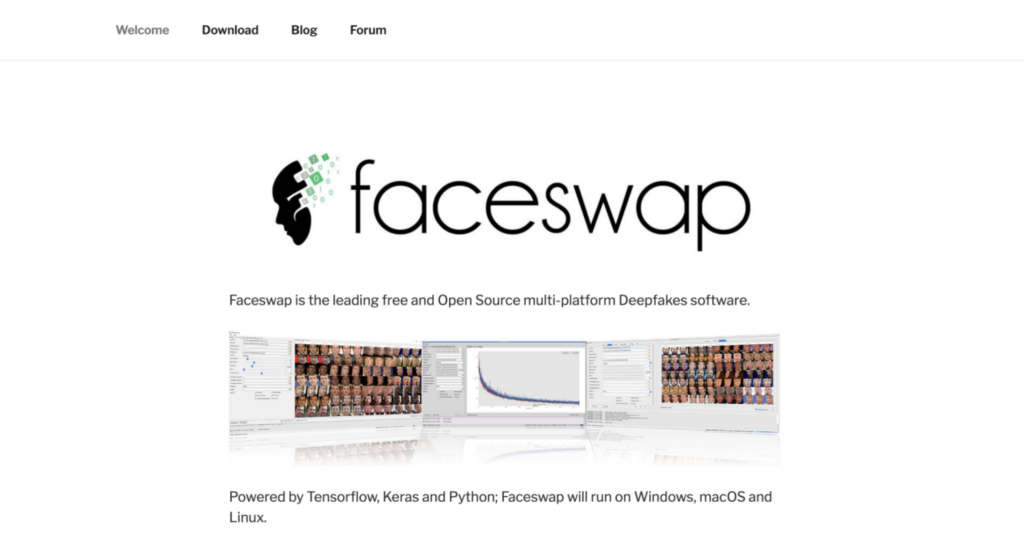 Powered by Tensorflow, Keras, and Python. Faceswap will run on Windows, macOS, and Linux. It supports more hardware than ever, and it has an excellent GUI along with many models with many features.
Pros:
An open-source deepfake system
Generates high-quality deepfakes
Cons:
Requires a powerful CPU
Software only
5. Zao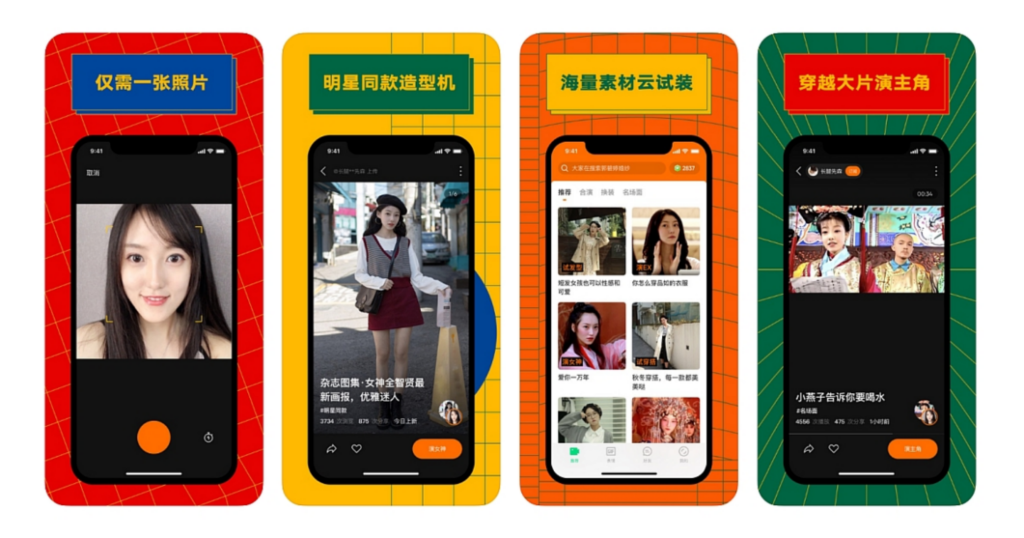 Zao is the most popular and most downloaded free deepfake app in China. It uses AI technology to allow you to swap your face with popular TV and movie characters to somehow experience movie characters from your perspective. But it is only for Chinese users or users with Chinese phone numbers to download. In addition, you can't take screenshots in the app or use other people's faces.
Pros:
Free to use
Generates high-quality deepfakes
Hundreds of movies and TV shows
Cons:
Requires Chinese phone numbers
No screenshots
Users can only use their own face
6. Facemagic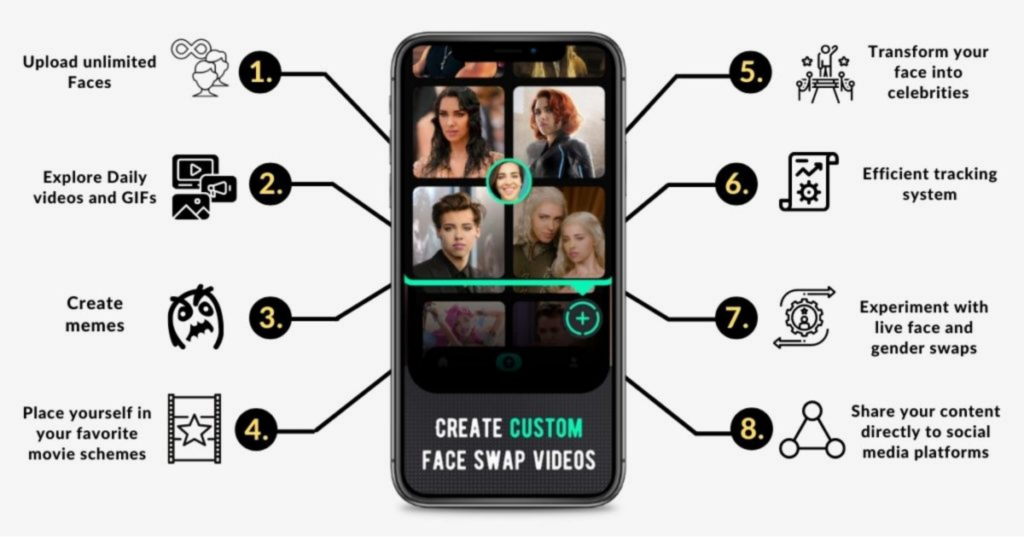 FaceMagic is an AI face swap app. It allows you to make deepfake videos, photos, and gifs and with Facemagic users can reface their favorite GIF memes & funny videos and share them on social media within seconds. Like Zao, FaceMagic has a daily-updated wealth of content sources. Besides the in-app materials, you can upload your videos/GIFs/Photos to do customed face swaps.
Pros:
Generates high-quality deepfakes
In-app deepfake materials
User-friendly
Short producing time
Cons:
Apps only
7. Reface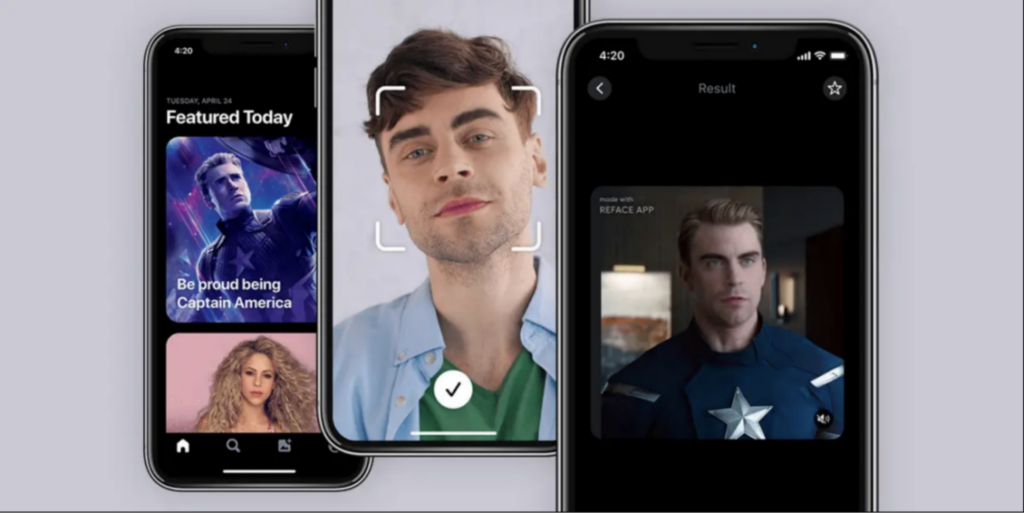 Reface is the top-rated face swap app that allows you to create hyper-realistic deepfake videos, GIFs, and memes with one selfie. In addition, they recently introduced a new feature which is to animate pictures and videos with your voice. However, some users reported that it crashed sometimes, and the content filter is too strict that sometimes the inappropriate filter did not work properly.
Pros:
Generates high-quality deepfakes
The most used app
User-Friendly
Short producing time
Cons:
Unstable system
Content filter
App-only

Angela is a senior editor at Dreniq News. She has written for many famous news agencies.