A very popular brand for flash memory products for computer systems, Kingston has been developing, manufacturing, selling and supporting you in your data storage needs. One of the ranges by the company is Kingston SSDNow, which is a hard disk drive that is 10 times faster than the previous versions of the hard disk drives marketed by Kingston. With the help of latest technologies such as LSI® SandForce® Flash Storage Processor (FSP), this hard disk drive can take its read and write speeds of up to 450MB/s.
Being such an efficient storage media, Kingston SSDNow is used by a numerous number of users for storage of their precious data. However, even after being so much good of a storage media, one can not sustain human errors and other inevitable data loss issues.
But Not to worry! Such data loss problems from Kingston SSD can be solved easily with the help of free data recovery software.
Causes For Data Loss From The Kingston SSDNow
If you are a Kingston SSDNow Owner, you must know the causes that can lead to data loss from the storage media. If you have already lost your data from the device, then you can match your cause with the following and take help from the way given in this method or choose to do something else. Adding to that, if you own a device and have not lost data yet, then you can prevent your hard disk drive from becoming the victim of these causes:
Accidental Deletion: Accidental deletion is an extremely common thing that tags along the deletion of unrequired data.
Virus Infection: Virus and malware infection can corrupt your system to lose data, hide the files, or even remove the files from the device.
Unintentional formatting: Unintentional formatting of a storage media can wipe off the data that was stored on the storage media.
Corruption: Corruption is one of the major reasons for data deletion and damage which can also occur in Kingston SSDNow.
Disconnection during transfer: While the data is being transferred from one drive to another, interruptions like power surge, power outage, and system shutdown can become the reason for data loss.
Best Way For Free Data Recovery From Kingston SSDNow
If you have lost your data to any of the above mentioned reasons, then you have a logical data damage case which could be easily fixed using a good DIY software. And, the best free recovery software in the market is Stellar Data Recovery for Windows. This software is going to recover all the deleted data from a Kingston SSDNow using its amazing features which are listed down below:
The software can recover all file types and formats, which makes it the best possible choice for everyday data recovery.
The user can recover data from all kinds of storage media including but not limited to Kingston SSDNow, hard disk drives, pen drives, etc.
Data lost in the encrypted and formatted drives could also be brought back using the same software.
The user can have a preview of the recoverable files before actually recovering the files in their original form.
Simple 3 step data recovery process is involved for being user friendly: Select > Scan > Recover.
You can recover up to 1 GB of data for absolutely free using the free version of the software.
How To Use Stellar Data Recovery Software For Windows?
You can download Stellar data recovery software for windows and can recover upto 1 GB data for free all you have to do is follow simple three step procedure that is written down below:
Select: After installing & launching the software, you must select the location where you would wish to scan for the particular files. Also, it is important to select the file type in order to make the process efficient.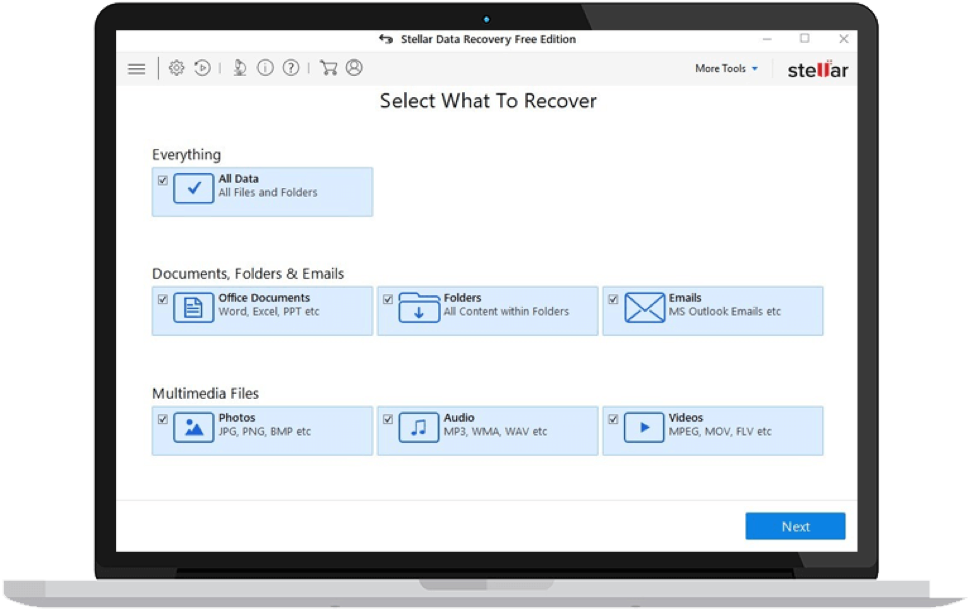 (Fig 1: Select type of data to be recovered)
Scan: Click on the 'Scan' button in order to initiate the scanning process. Once the software is done with the process, it will create a list of the files that could be recovered. You can preview these files to make a selection of the only files that you wish to recover.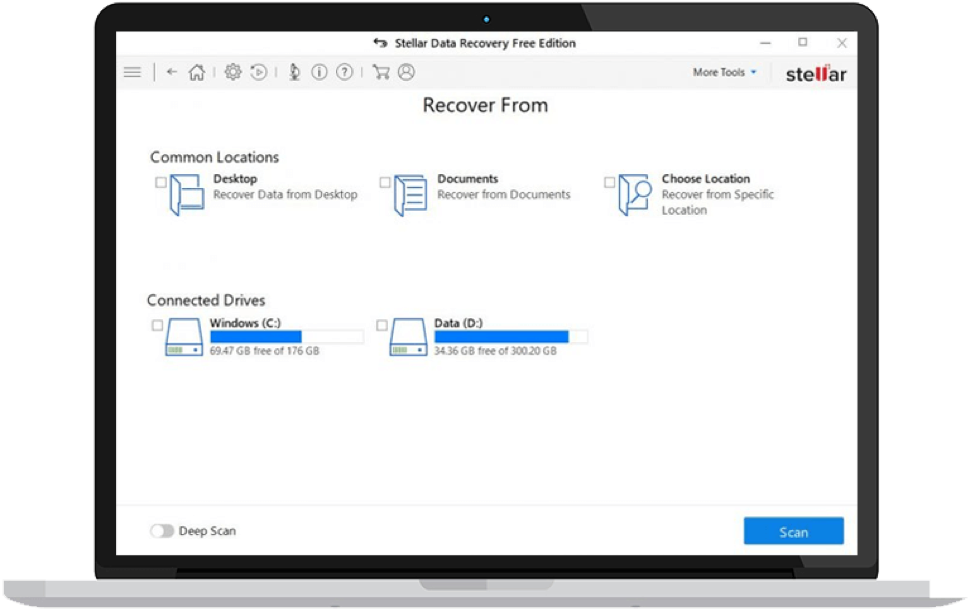 (Fig 2: Scan Affected device)
Recover: Once the selection has been made, you can go ahead and click on the 'Recover' button. Once done, finish the process by saving the recovered files in a new location.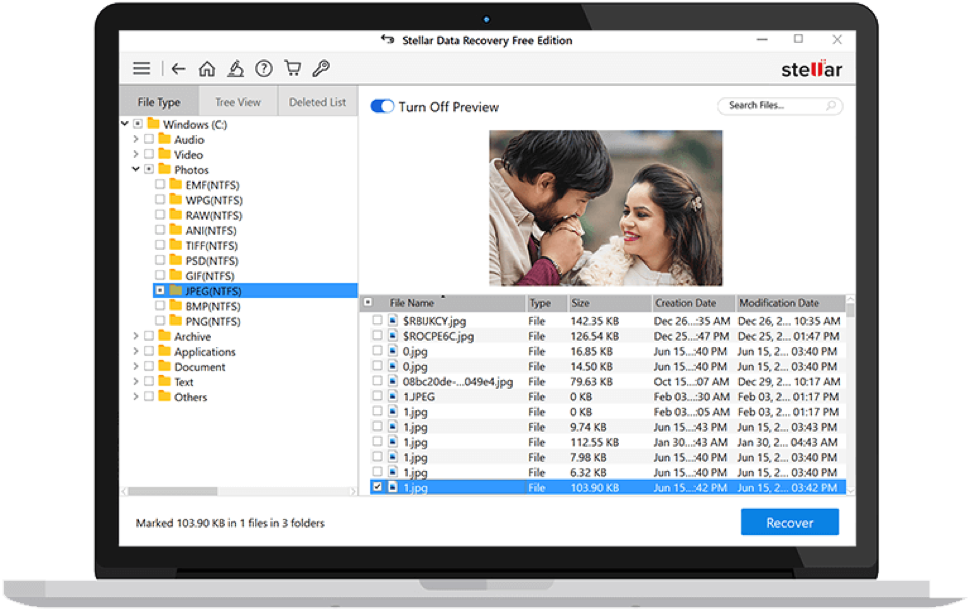 (Fig 3: Recover Deleted files)
Not only this, Stellar also provides data recovery services from damaged, physically broken hard drives, devices, etc. they have data recovery labs that can help recover up to 80% data. If you have any damaged hard drive, SSD drive, send them to stellar without hesitation.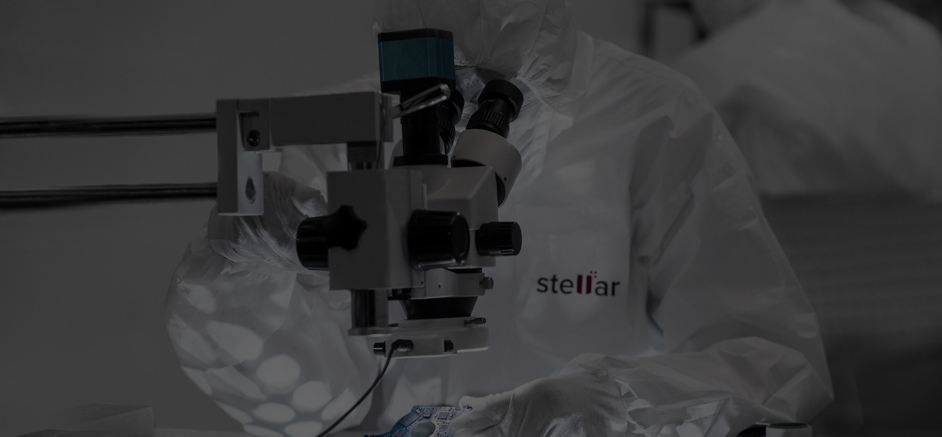 Conclusion
With the help of the latest technologies available in the market, Stellar has developed this amazing DIY software known as Stellar Data Recovery software for Windows which will help you recover any kinds of lost file formats from any kind of storage media including Kingston SSDNow. All the above mentioned features are available on the free version of the software, the paid versions have more features depending on what the users requires. So, no worries for data loss when Stellar is here.

Angela is a senior editor at Dreniq News. She has written for many famous news agencies.