In most instances, the faces of the world's greatest entrepreneurs only enter the collective consciousness after they've achieved total domination in their chosen field. However, what if the next big game-changer were already a household name? It's an exciting and unusual opportunity to see a tech mogul make their mighty ascent, and in the case of Hollywood actor turned startup CEO Enzo Zelocchi, we can certainly grab the popcorn and claim front-row seats.
While Jeff Bezos achieved global domination by changing the way we shop forever with Amazon and Elon musk shifted humanity's trajectory with electric car company Tesla and spacecraft and satellite manufacturer SpaceX, Zelocchi has his sights set on a field that may do even more to elevate the human experience. With his blossoming company A-Medicare, his quest is to provide the masses with enhanced and affordable access to healthcare.
When not on set crafting one of his latest cinematic offerings, Zelocchi has long shared Musk's passion for the latest technologies such as blockchain, artificial intelligence, and machine learning. His vision with A-Medicare was a simple one: to harness emerging technologies to democratize healthcare for first Americans, and then the world.
In a way, it makes sense that a leading man so used to wielding superpowers and vanquishing bad guys could be the one to boldly pursue such an ambitious goal. Even better, the hero status he seeks has appeared on the horizon as tech enthusiasts have dubbed A-Medicare the up-and-coming "Amazon for healthcare".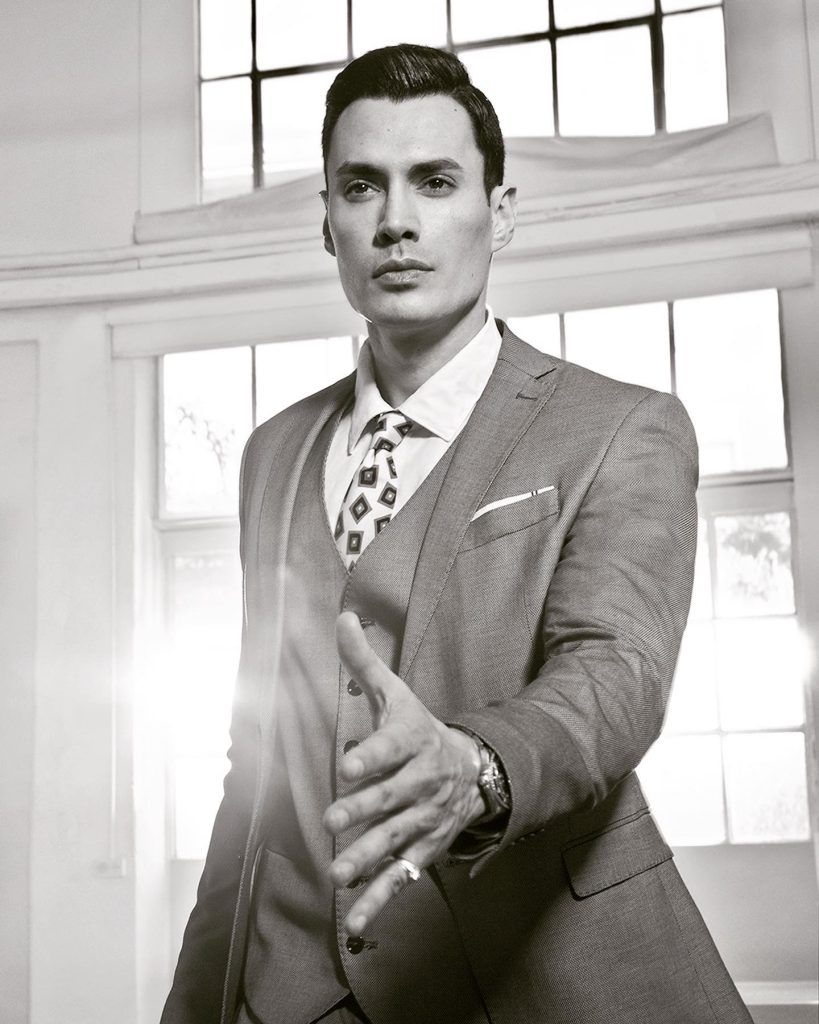 What Inspired Enzo Zelocchi's Leap From Cinema to Healthcare?
Like any good tale of intrepid adventure, the journey that led Italian-American leading man Zelocchi to expand his already diverse career into the tech sphere was an emotionally charged one. The star was working on one of his most revered projects, the 2010 movie My Little Princess, which he self-penned, produced, directed, and starred in alongside Charlotte Labadie.
The film's storyline centers on the relationship between a heroic widowed veteran, Aaron, and his terminally-ill daughter Irene as they navigate her treatment. When researching the project, Zelocchi took a deep dive into the realities of the American healthcare system and was devastated by what he discovered.
When Zelocchi then stumbled across Michael Moore's poignant but disturbing documentary Sicko—which highlights the disparities between medical profiteering in the United States and more democratic approaches to healthcare elsewhere—he recognized not only that something had to be done, but that he was just the man to do it. Soon, he was amassing a team, developing databases, and forging the framework for a revolutionary healthcare system.
Enzo Zelocchi Strives to Add Business Magnate to His List of Earned Titles
It might seem surprising for someone who has gathered more than 140 prestigious awards and counting for his work in Cinema to take on another project of such magnitude, but as we have seen with Elon Musk's recent acquisition of Twitter, the world's greatest achievers have a tendency to see no limits when shooting for the stars.
Intriguingly, there are more parallels to draw between Musk and Zelocchi, including their shared compassion towards those suffering as war rages in Ukraine. While Musk was gearing up his Starlink satellite internet network to support Ukrainians on the ground in their time of need, Zelocchi was also moved to use the resources at his disposal to raise awareness and shine a bright light on those enduring the conflict.
When Russian troops began crossing the border, Zelocchi was preparing to start production of an upcoming dystopian movie project. However, as news came in of what was happening on the eastern border of Europe—a continent that has served as a second home for the actor over the years—he knew that he had to change tack.
The creative quickly scrapped his intended script and instead drew together a new concept and cast for a film that would tell the story of a Ukrainian refugee child and a CIA officer determined to protect her. This instinctive vision quickly evolved to become his 2022 hit project No War, a masterpiece that has been met with a staggering number of awards at film festivals around the world since its release.
Unquestionably, it is exactly this kind of dynamic thinking that allows innovators like Bezos and Musk to achieve the unthinkable and transform everyday lives through bold innovation. At a time when the world's biggest moguls are increasingly under pressure to engage in more philanthropy, it is heartening to imagine that Zelocchi may climb to such status with a concept that aimed to humbly serve humanity from the get-go. Clearly, in this sense, Zelocchi is ahead of the curve with A-Medicare—and we can't wait to watch the dashing action star take on the role of real-life superhero and save the day.
Enzo Zelocchi – Milan 1
Enzo Zelocchi – Milan 4