Recent research has highlighted that a staggering 41% of Americans are carrying a burden of healthcare debt—and among them, almost a quarter are grappling with bills past due. But is it true that an innovative Hollywood actor is about to don his hero's cape and come to the rescue?
There have long been calls to revolutionize the way that healthcare is managed in the United States. What may surprise many, however, is that the bold leader on a mission to transform this particular landscape entirely isn't a politician or a medical professional. Instead, the mastermind behind what many are dubbing the "Amazon of healthcare" isnon-other than award-winning Italian-American actor Enzo Zelocchi.
Why Not Traverse the Gap Between Entertainment and Healthcare?
Exploring the facets that comprise Zelocchi's daringly conceptualized healthcare technology platform A-Medicare, it begins to make sense that a creative mind with an inclination to think outside the box might have been the best person to shake things up. AMedicare draws upon the very latest technology—think blockchain, artificial intelligence, and machine learning—to streamline the way that healthcare is disseminated.
And the goal? To allow government spending on keeping Americans strong and healthy to go further, so more people can safeguard their well-being and contribute to society, without falling into the damaging cycle of illness and debt.
One might well wonder, what would lead a man who has built success as an actor, writer, executive producer, and director—with a monumental number of awards under his belt—to move sideways into the world of business and healthcare? The story is a fascinating one; so intriguing that it could well be one of the cinematic artist's own scripts. Zelocchi's decision to add such a substantial new feather to his cap was inspired by his time researching what is certainly one of his most celebrated movies, My Little Princess (2010).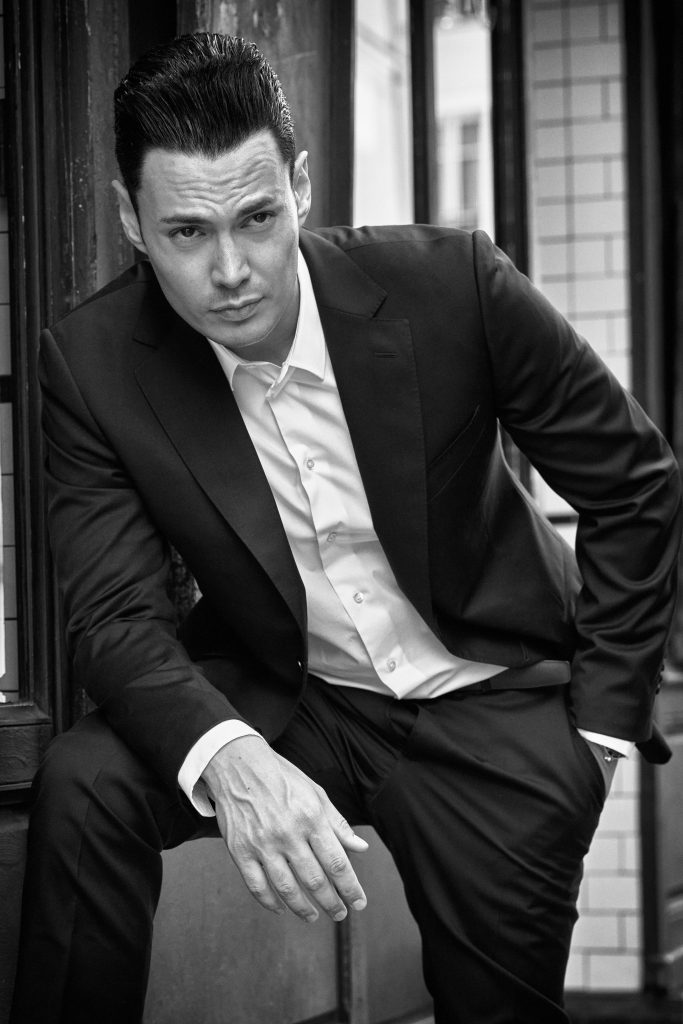 When a Mastermind of Fiction Decides to Rewrite Reality Too
It was during the necessary deep-dive that Zelocchi took to write My Little Princess that one passion project spawned another. The movie follows the emotionally-charged tale of a father and his terminally-ill daughter as they navigate her cancer treatment and the American medical system. Zelocchi's investment in the project is compelling—he wrote, produced, directed, and starred as father Aaron alongside Charlotte Labadie, who inspiringly captured the character of daughter Irene.
When so much of cinema shows us art imitating life, in this particular instance, destiny was that art would ultimately inspire life. Realizing how few options are truly open to a devoted parent like the fictional Aaron, Zelocchi continued to dig into the realities of the U.S. healthcare landscape. He was particularly moved by Michael Moore's groundbreaking documentary Sicko, which contrasts American healthcare with that of other countries.
Zelocchi could see that universal healthcare is entirely feasible, but also that current models of how to go about it can ultimately be bettered. As an aficionado of contemporary technology, he understood that the present moment offers a novel opportunity to hone the concept of healthcare yet further. With the establishment of such a system, the United States would be able to take a mighty leap forwards, moving from being a country defined by crises in this area, to one shining a light of possibility that others may follow.
A vision began to emerge of a healthcare system with the efficiency of Amazon and a humanitarian heart—driven by those determined to make the reality-rooted plight of Aaron and Irene a thing of the past.
Thought Leader Leverages Success In Cinema to Make Positive Waves
As the establishment of A-Medicare has advanced, Zelocchi hasn't missed a step in his work both before and behind the camera. Most recently, his humanitarian side shone once more as one cinematic project was transformed into another one entirely. He and his team were gearing up to shoot an adrenaline-surging zombie movie when the writer-director decided to change tack.
Visiting apocalyptic and zombie-ready shoot locations, Zelocchi couldn't help but think of war-torn Ukraine and his desire to highlight the plight of those bravely enduring the current Russian invasion. Dropping the script that he had pressed and ready to go, this intrepid filmmaker whipped up an entirely new story, and the resulting movie No War wowed with its of-the-moment narrative, quickly attracting more than forty awards on the cinema festival circuit.
Zelocchi's reimagined vision embodied the story of John, a CIA operative tasked with tracking weapons of mass destruction in the warzone. There, he encounters a Ukrainian girl—played by real-life Ukrainian refugee Emilia Nimak—whose survival is dependent upon his protection and support.
Watching the preview of this emotionally-charged and culturally relevant tale, one can't help but imagine that it was the very same compassionate inclinations driving Zelocchi to create these characters and to begin rewriting the rulebook on healthcare. Speaking of the success of this recent near-spontaneous creation, he shared, "The awards that "No War" is receiving belong to the entire team." Once again, we see a glimpse of that signature selfless outlook.
Moving Towards a Brighter Future With A-Medicare
With Zelocchi in the seat of CEO and with a great team of developers on board, AMedicare already has a central blockchain-backed database, a diversity of advanced technological solutions, and even a smartphone app in the works. While the development of this innovative platform is indeed exciting as it promises the potential to change lives in the United States and beyond, there is no doubt that many of the actor-director's fans will be feeling concerned that his appearances on their screens may become less frequent.
Zelocchi's unique approach to interacting with his audience and pursuing projects with a genuine touch of humanity have amassed him a staggering online following. The creative's Facebook page boasts well over a million followers, while his Instagram account is quickly approaching the 7-million-followers mark. The good news for each and every one of these fans is that is that Zelocchi has a raft of new cinematic projects in the works and has been relieved to get back up to speed after the interruption of the Covid-19 pandemic.
While lockdown might have temporarily stalled his hotly anticipated feature, The First Secret, Zelocchi currently has four movies in pre-production and is certainly not inclined to let his love of all-things entertainment lapse. With an undaunted smile, he shares, "Everyday on set is a gift."
Enzo Zelocchi – Midnight in Paris
Enzo Zelocchi – Afternoon in Paris
https://instagram.com/enzozelocchi
https://www.imdb.com/name/nm1738420/
https://a-medicare.com/about-the-company/ceo-enzo-zelocchi/

Angela is a senior editor at Dreniq News. She has written for many famous news agencies.