Call of Duty Mobile is a rapidly growing multiplayer game. Since its release, it has been toppling its competitors and continuing on its path of glory. If you are looking for a group to play game with, there are many apps to find Call of Duty teammates. Here you will discover how it works, how to play, and many more.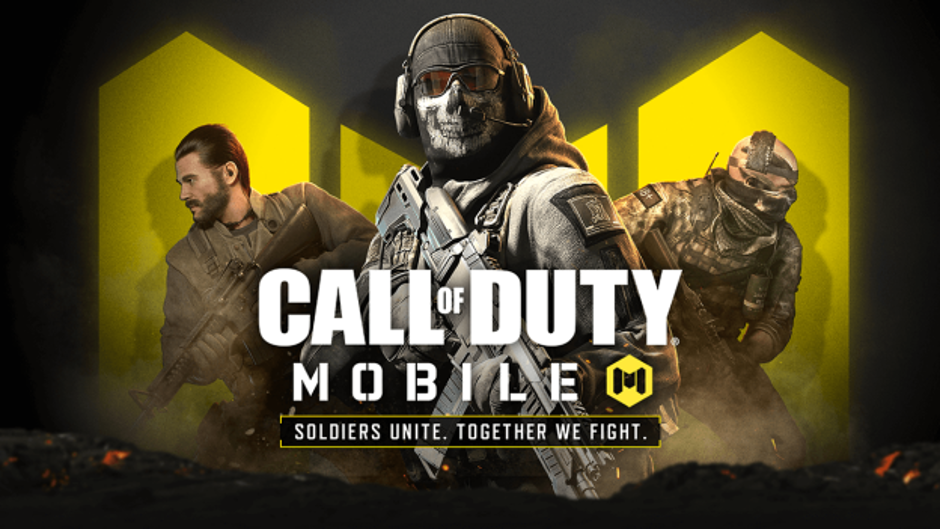 The Advantages of the Mobile Version
Since its release, the Call of Duty Mobile game has gained enormous popularity. The game is unique in many ways. Let's take a look at some of the best aspects of the Call of Duty Mobile:
1. More Interactive Design
Call of Duty Mobile is so much more interactive than any other mobile battle royale game available these days. There are several customization options available, and the entire game centers around player interaction. You can use every inch of the map to your advantage. Diligent usage of various weapons and items can guide you to the ultimate victory.
2. Multiple Map Options
Another feature of the Call of Duty Mobile that makes it so exciting is its huge map pool. Many mobiles or even PC battle royale games have a handful of maps. But the Call of Duty mobile has seven highly interactive and strategic map pools where you can hone your skills and tactics.
3. Variety of Clothing
In-game items have always been a source of temptation for gamers. Weapons and outfits are the most sought items among gamers. Call of Duty Mobile offers a wide range of clothing and apparel options for its player base. Although not many people are willing to spend money on these items, these are worth all the splurge.
What Do You Need When Leveling Up On the Mobile Version?
Leveling up in multiplayer games isn't easy. Several factors work in unison to determine whether you go to the next rank or not. Let's see what you need to level up on the Call of Duty Mobile:
● Like-Minded Teammates
Not all players have the same playing style. Some play hyper-aggressively, some play tactically, some play slowly. To be on top of your game, you will need to play against players that have a similar playstyle to yours. No matter how good you or any of your teammates play, you can't come out on top if you are not on the same page.
● Updated Game Information
Multiplayer games are constantly changing. To stay on top of your game, you will have to cope with the changes. The meta is constantly evolving with each update. At low levels, meta doesn't matter much, but at higher levels, the latest knowledge about the game can be a dealbreaker.
● Strategies from Other Players
You can be the best on your own. There are countless Call of Duty Mobile players with limitless tactics and strategies. You have to communicate with other players for their perspective of the game and compare that with yours. With multiple refined playstyles and tactics, you can come out victorious.
How to Find Friends to Play Call of Duty Mobile?
You can resort to the following ways to find Call of Duty Mobile gamers to play with:
1. In Reality
The common way to make friends and play with them is to meet them in person. Multiplayer is best enjoyed with friends, and friends you know can provide you with the finest experience. Thus, making friends with people from your school, college, workplace, and neighborhood is the chosen way.
2. Different Game Communities Online
Gaming communities like E-PAL are an excellent way to find like-minded gamers. This type of platform has so many features to help gamers like you to find their footing in the game they love.
Why Should You Choose E-PAL to Play Call of Duty Mobile?
E-PAL is currently the best thing that has happened to the Call of Duty Mobile community. Let's take a look at why we should choose E-PAL to play Call of Duty Mobile:
1. Huge User Base
E-PAL has a huge user base. So there's almost a 100% chance that you will find the gaming partners you are looking for.
2. E-Chat Feature
With the E-Chat feature, you can seamlessly communicate with your friends on E-PAL. Communication is the key to success in tactical multiplayer games like Call of Duty Mobile, so you know the deal.
3. A Positive Review on E-PAL
If you are skeptical about E-PAL, don't be. There are hundreds of positive reviews on E-PAL by gamers around the world. You can tell E-PAL is legit judging from the reviews.
Conclusion
E-PAL is more than just a platform for gamers to connect with each other. Besides gaming, E-PAL is also a social networking platform where you can make friends. For example, you can hire a coach or high-ranked player for a quick boost in rank and so much more!