There's nothing quite like having the entire family together on a luxury charter yacht voyage. With the world wide open in front of the kids, yacht charters open their eyes to places that few will ever have the opportunity to see. Whether you want to spend your time out in the water or spend some downtime in the on-deck pool, there is always something great for the little ones to do. So now that the weather is heating up, let's take a look at just two of the best yachts out there on the market.
CHASING DAYLIGHT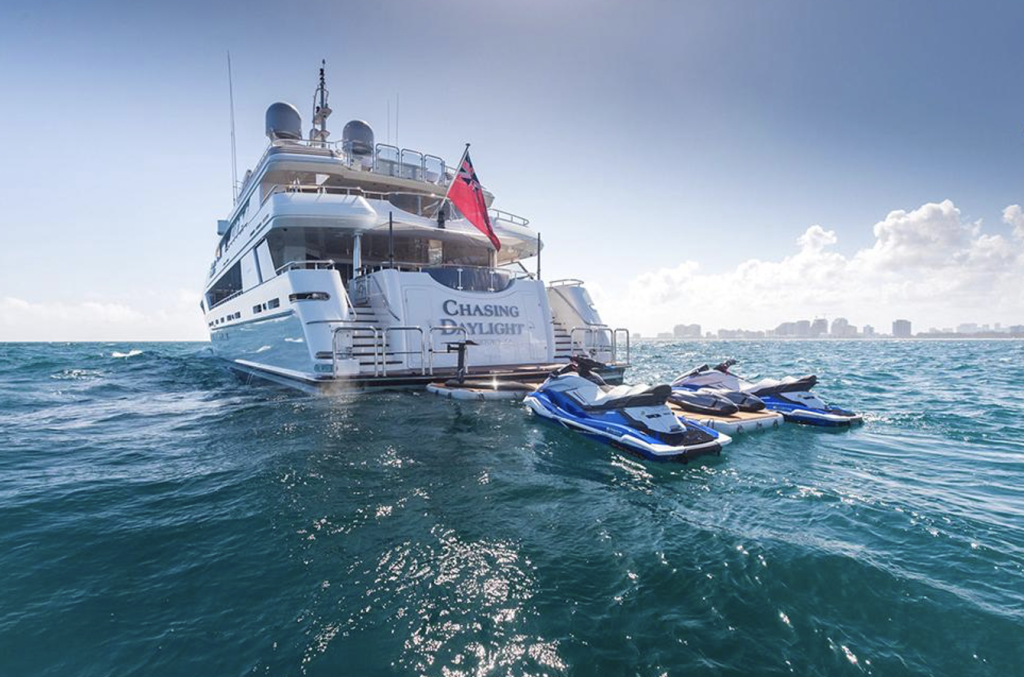 This 164′ (50m) Westport superyacht is a beautiful luxury charter yacht, that is an excellent choice for enjoying the open water. It boasts a unique crew of 11 that are devoted to the best possible sailing experience. This includes themed dinners and expert water sports lessons.
Chasing Daylight also boasts excellent fishing gear and expert crewmembers to give the option for any family members to experience the relaxing hobby of on-deck fishing.
The yacht also carries a wide variety of toys for even more on-water fun, including three-person WaveRunners, a Jet Ski, Seabobs, kitesurfing, and much more. An elevator services each level of the yacht, so you can be sure that Chasing Daylight's features and fun is accessible to all.
DA VINCI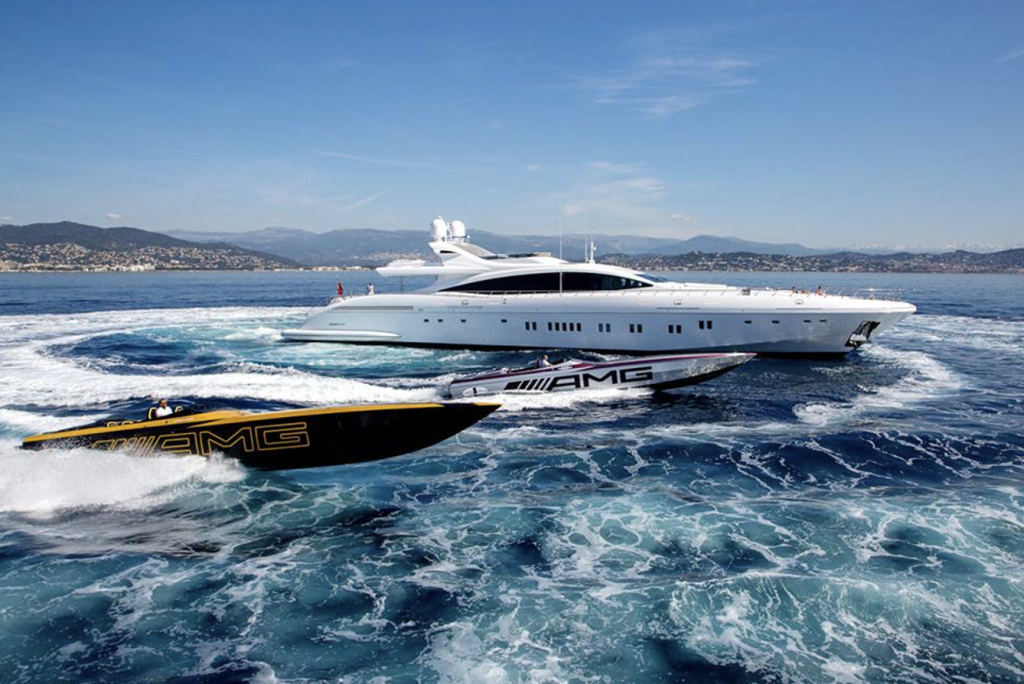 This 164′ (50m) Overmarine Mangusta superyacht Da Vinci is an extremely hot item for family-friendly yacht charters. Trained to provide the best possible experience for the passengers, the crew prides itself in the ability to put together exceptional adventures and activities for children. They carefully tailor individual treasure hunts and fun hands-on activities for all children who want to participate.
It also showcases a 49′ (15m) foredeck with a fully staffed dining area, a Jacuzzi, and plenty of sun pads. With all of this, there is plenty of room to lounge and relax for as long as you want. The Yacht also is outfitted with snorkeling gear for both adults and children along with an inflatable donut, water skis, and other on-water amenities.
Start Your Adventure!
Whether you choose to spend your time with your family on Da Vinci or Chasing Daylight, you can be sure that you will have an incredible time and an unforgettable experience for the entire family.

Angela is a senior editor at Dreniq News. She has written for many famous news agencies.