Time is of the utmost value today, and finding ways to maximize our lives efficiently has become a priority. This is especially accurate for staying fit. People are always looking for faster ways to get in shape without spending too much time at the gym. That's where time-efficient workouts come in. They help people make the most of their short gym sessions and still get great results.
This article on fitness efficiency explores a factor that has the potential to enhance workouts within a short time frame: pre-workout supplementation. These supplements are designed to give a targeted and rapid energy boost. They offer a solution that is perfectly aligned with the demands of an active lifestyle. This article will highlight the time-saving benefits of pre-workout supplementation, showing how they allow individuals to engage in more intensive and focused workouts within a short timeframe.
Discover how pre-workouts can help you achieve your fitness goals faster without having to sacrifice the demands of your fast-paced life.
Time Efficiency in Workouts
In the modern era, where time is often the scarcest resource, the quest for efficiency touches every aspect of our lives, including fitness. As our schedules become increasingly packed with work, family commitments, and various responsibilities, the need to extract maximum benefit from every minute at the gym has never been more pressing. This section dives into the significance of maximizing the effectiveness of workouts in today's fast-paced lifestyles and elucidates how time-efficient workout strategies can be the key to achieving fitness goals without consuming excessive hours.
The Importance of Maximizing Workout Effectiveness:
Balancing Act: With the demands of modern life continually growing, carving out time for physical activity can be a challenge. Therefore, each moment spent in a workout must count, delivering the most effective results possible.
Shorter Attention Spans: The digital age has led to shorter attention spans, making it crucial to maintain engagement and intensity throughout a workout to achieve optimal gains.
Busy Lifestyles: From demanding careers to family responsibilities, the average individual juggles multiple commitments, leaving limited time for prolonged gym sessions.
Achieving Fitness Goals in Less Time:
Efficiency vs. Duration: Traditional workout paradigms might advocate longer sessions, but research and real-world experience show that time-efficient workouts can be just as effective—if not more—in achieving fitness objectives.
Consistency Over Intensity: Time-efficient workouts allow for consistent engagement with fitness routines, preventing burnout and promoting gradual progress over time.
Short Bursts of Intensity: High-intensity interval training (HIIT) and circuit training capitalize on brief bursts of intense effort, making them ideal for busy schedules without compromising results.
Functional Workouts: Time-efficient workouts often emphasize functional movements that provide both strength and cardio benefits, ensuring a comprehensive fitness approach.
The Psychological Edge: Efficient workouts instill a sense of accomplishment and motivation, encouraging individuals to stick to their routines and maintain a positive fitness mindset.
The Quick Energy Boost of Pre-Workout Supplements:
When it comes to optimizing the efficiency of your workouts, the role of pre-workout supplements in providing a rapid and invigorating energy boost cannot be overstated. These supplements are carefully crafted to harness the power of specific ingredients, such as caffeine and other energy-boosting compounds, to deliver an instantaneous surge of vitality. In this section, we delve into how the top 10 pre workouts supplements act as a quick energy infusion, setting the stage for dynamic workouts without the need for extensive warm-ups.
Ingredients for Rapid Energy
Caffeine Kick: Caffeine is a powerhouse ingredient found in many pre-workout supplements. Its stimulatory effects on the central nervous system can rapidly increase alertness, focus, and energy levels.
Energy-Boosting Compounds: Beyond caffeine, pre-workout supplements often contain ingredients like B vitamins, taurine, and amino acids that synergistically contribute to an immediate energy boost.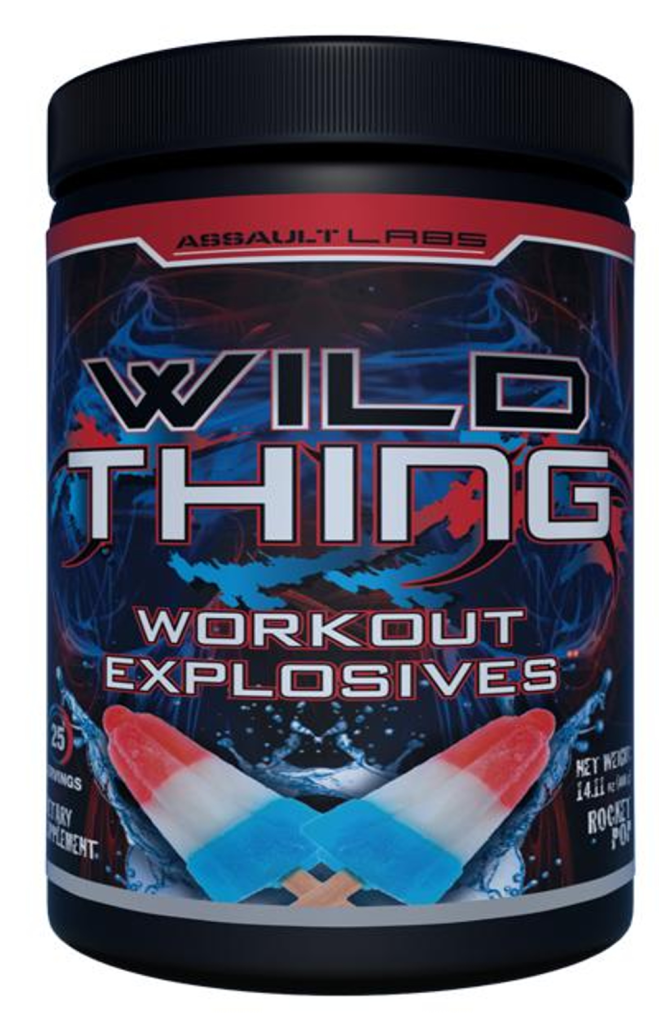 Kickstarting Workouts Without Lengthy Warm-Ups:
Efficient Warm-Up: While warming up is crucial, pre-workout supplements can reduce the time required for extensive warm-up routines. The quick energy infusion prepares muscles and the mind for action.
Accelerated Engagement: The rapid increase in energy and mental alertness allows you to dive into your workout with purpose and intensity from the get-go.
Enhanced Focus: Pre-workout supplements not only elevate energy levels but also sharpen focus. This mental clarity accelerates your transition from warming up to engaging in rigorous exercises.
The Impact on Time-Efficient Workouts:
Eliminating Slow Ramps: Traditional warm-ups often involve gradually increasing activity levels. With pre-workout supplements, the transition from rest to workout intensity is seamless and accelerated.
Optimal Use of Workout Time: By bypassing the need for extensive warm-ups, you make the most of your gym time. Those precious minutes can be dedicated to targeted exercises that drive results.
Intensity Amplification with Pre-Workout Supplements:
Achieving maximum results within limited timeframes requires a strategic approach, and pre-workout supplements offer a powerful thavage solution. These supplements not only provide a burst of energy but also work to amplify the intensity of your workout. By increasing focus, motivation, and energy levels, pre-workout supplements lay the foundation for more productive and efficient workout sessions. In this section, we'll delve into how these supplements contribute to heightened intensity and why it's a game-changer for time-efficient workouts.
Enhancing Workout Intensity:
Mental Focus: Pre-workout supplements often contain ingredients that enhance mental focus and concentration. This heightened cognitive function allows you to immerse yourself fully in your workout, minimizing distractions and maximizing effort.
Motivation Boost: Ingredients like caffeine can also stimulate the release of dopamine, a neurotransmitter associated with motivation and pleasure. This surge in motivation can propel you to push through challenging sets and exercises.
Energy Overdrive: The energy surge provided by pre-workout supplements doesn't just affect your physical capacity; it extends to your mental state. You approach your workouts with a sense of vigor and determination.
The Impact on Productivity and Efficiency:
Increased Output: Intensity amplification translates to greater physical output. You can lift heavier weights, perform more repetitions, and engage in higher-intensity exercises—all of which contribute to accelerated progress.
Shorter Duration, Bigger Impact: Heightened intensity enables you to achieve more in shorter timeframes. You don't need to spend hours in the gym to experience a productive and effective workout.
Optimized Effort: With your mental and physical faculties firing on all cylinders, each movement becomes deliberate and purposeful. This optimization of effort ensures that every minute spent in the gym counts.
Progressive Overload in Less Time:
Effective Muscle Stimulation: Amplified intensity triggers a stronger muscle response. This contributes to the principle of progressive overload, which is essential for muscle growth and strength gains.
Accelerated Adaptation: Intensity amplification challenges your body to adapt more quickly to new stimuli. This results in faster improvements and reduced plateaus.
Targeted Efforts for Faster Results:
In the quest for time-efficient workouts, the ability to focus and target specific areas of your fitness routine becomes paramount. Pre-workout supplements step into this role by providing the tools needed to hone in on your workout objectives with enhanced vigor and enthusiasm. This section highlights how these supplements empower individuals to achieve quicker results by channeling their efforts toward specific fitness goals with a renewed sense of purpose.
Empowering Targeted Efforts:
Enhanced Energy Allocation: Pre-workout supplements allocate energy where it's needed most. If you're aiming for strength gains, the supplement directs energy toward high-intensity lifting. For endurance improvements, it fuels your cardiovascular system.
Mental Clarity: The focus-enhancing properties of these supplements ensure that your mental energies are dedicated to the task at hand. You approach exercises with a clear sense of purpose, minimizing distractions.
Motivation Surge: Pre-workout supplements boost motivation, which is particularly beneficial when targeting specific areas of your workout routine. Whether it's sculpting specific muscle groups or improving endurance, motivation fuels your determination.
Achieving Quicker Results:
Efficiency Through Focus: Targeting specific areas of your workout with precision ensures that you make the most of your gym time. You engage in exercises that directly contribute to your goals, minimizing time wastage.
Intensity Acceleration: Focusing on specific objectives allows for an increase in workout intensity. This heightened intensity is a catalyst for quicker results, as muscles are pushed to adapt and grow more rapidly.
Progress Tracking: When you target specific areas, it becomes easier to track progress. Whether it's measuring increased weight lifted or improved endurance, clear goals and focused efforts provide tangible markers of success.
Adaptive Efficiency:
Customization: Pre-workout supplements can be tailored to your specific fitness goals. Ingredients can be selected based on whether you're aiming for strength, endurance, or muscle definition.
Flexible Workout Plans: Time-efficient workouts can be adapted to different fitness objectives. Whether it's a quick strength session or a high-intensity interval workout, pre-workout supplements provide the adaptability needed for a versatile fitness routine.
Incorporating Circuit and HIIT Training:
In the realm of time-efficient workouts, high-intensity interval training (HIIT) and circuit training have emerged as dynamic and impactful options. These styles of exercise demand bursts of intense effort followed by brief periods of rest, making them ideal for those with limited time. Pre-workout supplements play a pivotal role in enhancing the effectiveness of these workouts with thavage pre workout supplements, propelling individuals to new heights of performance.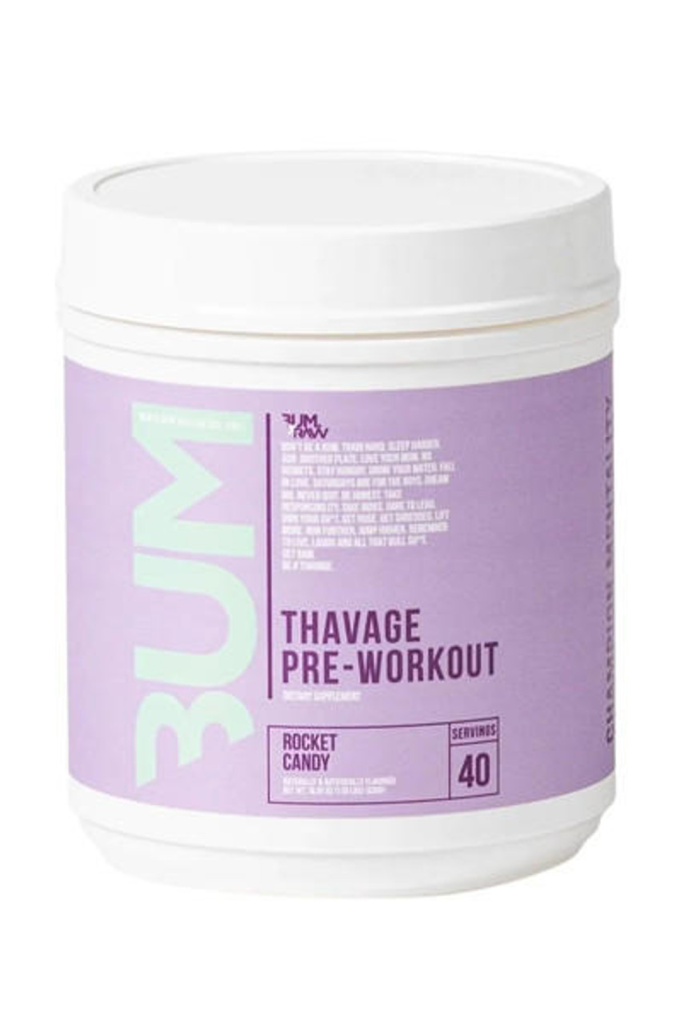 This section delves into how pre-workout supplements are particularly beneficial for HIIT and circuit training, and why they align seamlessly with the energy demands and focus requirements of these time-efficient workout styles.
The Synergy Between Pre-Workout Supplements and HIIT/Circuit Training:
Energy Reserves: HIIT and circuit training rely on rapid, intense bursts of activity. Pre-workout supplements provide a readily available source of energy that fuels these short bursts without the need for extensive warm-ups.
Immediate Activation: The energy-boosting compounds in pre-workout supplements activate quickly, ensuring that your body is primed for the explosive efforts demanded by HIIT and circuit training.
Energy Levels and Focus:
Energy for Sustained Intensity: HIIT and circuit training require maintaining high levels of intensity throughout the session. Pre-workout supplements ensure that energy levels are sustained, preventing premature fatigue.
Enhanced Mental Focus: The heightened focus and mental clarity promoted by these supplements align perfectly with the precision and attention required for rapid transitions between exercises.
Pushing Limits with Intensity:
Optimal Effort Levels: The intense nature of HIIT and circuit training necessitates maximal effort. Pre-workout supplements amplify your capabilities, allowing you to push beyond your limits and elevate your workout intensity.
Progressive Adaptation: With the ability to perform at higher intensities, you challenge your body to adapt more quickly. This results in accelerated improvements in cardiovascular fitness, strength, and endurance.
Short Rest Periods: HIIT and circuit training often involve brief rest periods. Pre-workout supplements can aid in faster recovery, allowing you to maintain a consistent pace and intensity throughout the session.
The Role of Pre-Workout Supplements in Combatting Fatigue:
Energy Replenishment: Pre-workout supplements are designed to infuse your body with a burst of energy, countering the effects of fatigue and revitalizing your system.
Stress Reduction: Certain ingredients in pre-workout supplements, such as adaptogens, can help manage stress and improve your body's resilience against fatigue.
Mental Alertness: Fatigue can often affect mental sharpness and focus. Pre-workout supplements counteract this by enhancing cognitive function, ensuring you stay engaged and motivated.
Pre-Workout Supplements as Nutritional Support:
Targeted Nutrients: Many pre-workout supplements contain essential vitamins, minerals, and amino acids that support muscle function, energy production, and recovery.
Efficient Nutrient Absorption: The rapid absorption of nutrients from pre-workout supplements allows your body to access these vital elements swiftly, optimizing workout performance.
Comprehensive Approach: While pre-workout supplements provide immediate benefits, they should complement, not replace, a well-balanced diet. Whole foods contribute to sustained energy levels and overall health.
Post-Workout Nutrition: After your workout, it's crucial to nourish your body with a balanced meal rich in protein, carbohydrates, and healthy fats. This aids recovery and muscle growth.
Pre-Workout and Meal Timing: Pre-workout supplements can be strategically timed to align with your workout, ensuring you're adequately fueled without compromising digestion.
Holistic Well-Being: Prioritizing nutrient-rich meals outside of your workouts contributes to overall vitality, ensuring that your body functions optimally even on non-training days.
End Note
Efficiency in fitness doesn't just mean saving time; it means making every minute count toward reaching your goals. Our exploration of pre-workout supplements and their impact on time-efficient workouts revealed how these supplements go beyond simply being energy boosters; they act as catalysts for intensity, enhancers of focus, and aid in fighting fatigue – qualities which are invaluable when time is of the essence.
Notably, pre-workout supplements should not be seen as stand-in solutions – their true potential lies within being integrated with a healthy and nutritious diet for maximum effectiveness. This emphasizes the notion that true effectiveness comes through taking a holistic approach.