Many Korean beauty brands have cult followings in the beauty community, particularly among people from social media.
However, some of us still wonder why Korean cosmetics are so popular or if they are truly superior to western products.
So, let's find out if they are really worth the hype!
A little Background
Skincare differs from nation to nation. Each country's skin care products and routines are influenced by its culture, values, and beauty standards. In recent times, Korean women have revealed their secrets to achieving beautiful, youthful glass skin, and the internet has gone insane over it.
In Korean culture, skin care holds more importance than makeup and apparent beauty. Korean skincare is more effective than traditional western beauty techniques because it focuses on prevention phenomena.
In South Korea, parents begin teaching their kids about skincare at a pretty young age. Their children quickly realize the value of cleansers, sunscreen, and moisturizers. As kids get older, so does their skincare routine.
What Makes Korean Skincare so Special?
Highly Individualized Formulations
According to a scientific research, which depicts data from a representative sample of the American population, the country has a high prevalence of sensitive skin.
The well-known effectiveness of Korean skincare is its naturally formulated, skin-friendly compositions. Skincare regimens for K-Beauty are very individually tailored. The regimen depends on the time of year and your particular skin type. The formulas of K-Beauty products will be modified for every skin type.
So, if you go for Korean skincare, you'll find products highly effective for your particular skin type easily.
In the West, most products have a universal formula. Even when American skincare companies expand their product lines, only the packaging actually changes. Despite their promotion of a "personalized" product, the ingredients and formulas essentially remain unchanged.
"Focus on Prevention" Approach
Instead of treating skin issues as they arise, Koreans prefer to focus on prevention and identifying their root causes. In other words, they tend to prepare their skin before it actually develops problems.
Why wait until wrinkles or acne show up when you can treat the root and primary cause? Yes, we are all aware that prevention is preferable to treatment.
With this "focus on prevention" approach, their skincare products already contain anti-aging ingredients to make the skin look youthful and prevent pre-mature aging signs in the early 30s. 
On the other hand, the American beauty brands' way of thinking is more concerned with solving issues as they arise. Unfortunately, it is more challenging to undo the harm and restore the skin to its initial healthy state once a problem has arisen.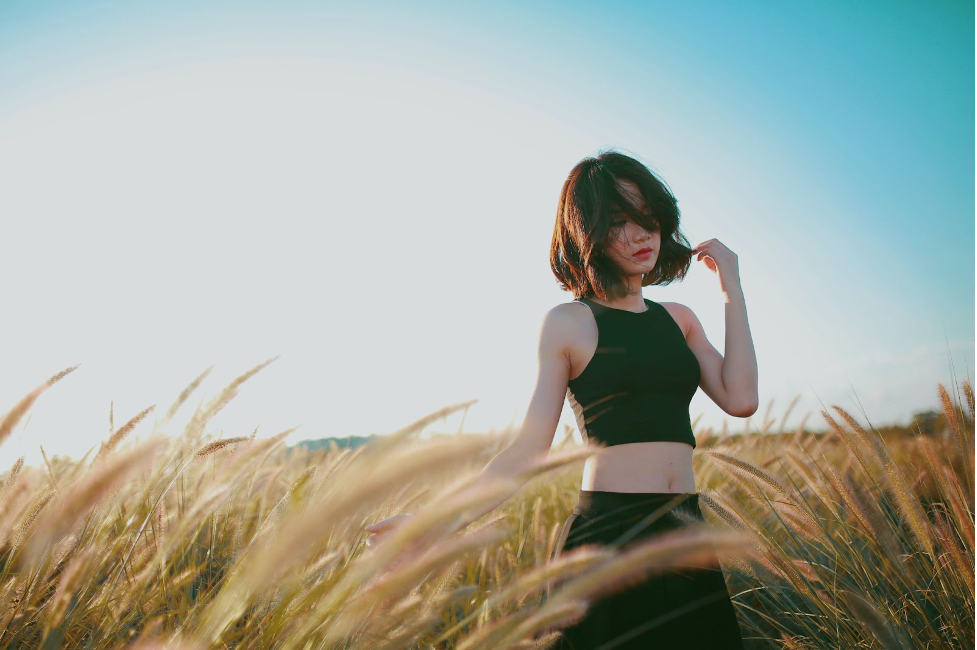 Must-Ingredients in Korean Beauty
Korean skincare concentrates on natural ingredients and is the vanguard of beauty product innovation. Korean skincare is distinct. K-Beauty staple ingredients focus on natural and long-term results, whereas many American beauty products focus on quick results and employ chemical-based ingredients. These products have short-term and temporary effects.
Here are 3 outstanding anti-aging key ingredients in Korean products!
Hyaluronic Acid 
Our skin contains hyaluronic acid, a naturally occurring compound whose purpose is to hold onto water in the tissue, thus skin hydration. Our bodies produce less and less hyaluronic acid as we get older, which is why it becomes dehydrated. Hyaluronic acid is a key component of Korean skincare because of this!
Antioxidants and Vitamins 
Antioxidants and vitamins are significant ingredients in Korean beauty! UV harm is lessened by vitamin E. Vitamin A supports the skin's immune system, promotes healing, and stops breakouts. Most significantly, vitamin C reduces dark spots and increases collagen production.
Snail Mucus
Snail mucus is beneficial for skin hydration and rejuvenation. It also soothes acne and reduces hyperpigmentation through cell turnover. Snail mucin contains moisturizing agents that work to repair the damaged skin barrier, locking out impurities from the environment all while locking in moisture, according to Lain, a certified dermatologist. It also promotes the regeneration of collagen-rich cells.
Green Tea Extract 
Green tea extract is a popular ingredient in Korean skincare products because of its antibacterial properties. Green tea is used in K-Beauty to treat acne by fighting the bacteria that causes it. Green tea catechins can also reduce itchiness, discoloration, and swelling. It hydrates the skin while safeguarding it from environmental aggressors.
Pros of Doing Korean Skincare Routine
They prevent aging and improve the appearance of the skin. To treat wrinkles, they use camellia flower petals and snail mucin in their face masks. These one-of-a-kind ingredients are well-known to improve the overall health of the skin.
Korean beauty products, in addition to reducing signs of aging, also reduce acne scars and hyperpigmentation. They also even skin tone and provide hydration. Furthermore, they are inexpensive and easily accessible. Aside from their high quality, these products are effective in treating a variety of skin conditions such as eczema.
Where to Get Value for Money Korean Skincare Products?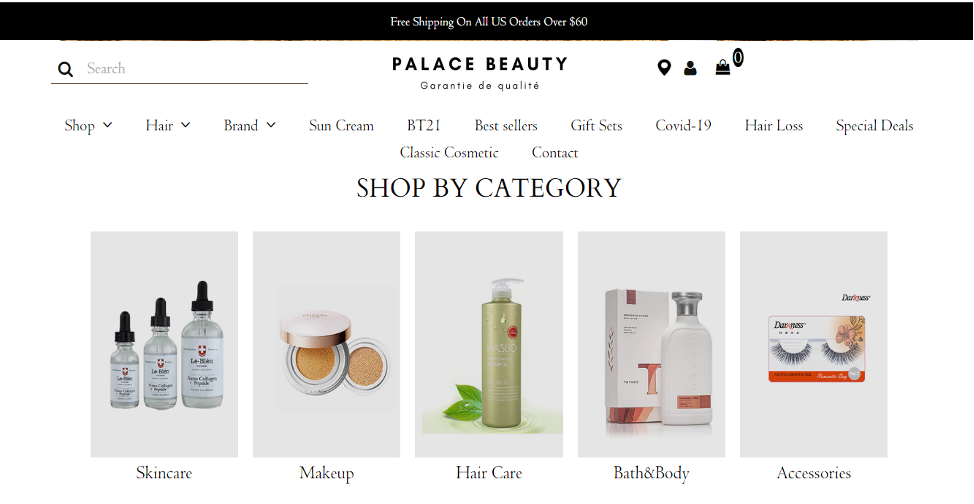 You can expect to pay a high price for high-end, miracle-working beauty products that are safe for your skin. However, this is not the case for Palace Beauty Korean Skincare Products. It's a one-stop shop for all your desired Korean skincare products. 
They believe that high-quality skincare products should be affordable to all; in other words, you can have your cake and eat it too. K-beauty products at Palace Beauty are both high-quality and reasonably priced, so you don't have to break the bank to achieve glowing skin.
Do you need an oil-based cleanser? They've got it. Are you looking for an anti-aging cream? No worries. Non-chemical sunscreens, hydrating masks, day and night moisturizers, Korean hair care products, and just about anything else you can think of are available. Whatever your skin's specific needs are, there's a K-beauty product designed just for you at Palace Beauty.
Good news: Korean skin care products are suitable for both men and women. Skin type is more important than anything else. You and your partner or any family member with the same skin type may have products that overlap.
So, what are you waiting for? Shop now!