As business owners and advertisers, we are constantly on the hunt for unique ways to engage our customers more genuinely and successfully. Engagement is the key to a successful brand, so any method which can deliver that golden ticket is worth pursuing.
This conversation starting trend in new age marketing seems to accomplish just that. Augmented reality advertising employs technology to engross your audience in an online experience with your brand. So far, the statistics show that this big leap in marketing tech is worth the hype – users who engage with an AR advertising strategy are far more likely to make a purchase.
In this post, we'll go through the most recent AR fads and the platforms that are being utilized to amplify buyer experiences in many different industries.
What is AR?
Augmented reality refers to the use of technology that can display a computer-generated image over the world that we see in front of us. This can be compared to virtual reality, in which a user is immersed in a completely computer-generated environment. Augmented reality blends this with the real world. A user isn't removed from their environment, but rather the world around them is slightly altered or enhanced.
The most popular example of AR technology was "Pokemon Go", a mobile game that came out in 2016. Users searched for various Pokemon characters in their physical environments. The mental image of people aimlessly roaming the streets with their phones pointed out in front of them should be in the forefront of your brain now.
While that game was a massive success, it doesn't capture the full picture, or capabilities, of AR tech. Let's explore a few industries that are using AR to better learn about and capture the interest of their customers.
Examples of how companies are utilizing AR
Clothing: The fashion, beauty, accessory, and footwear industries are tasking AR with giving users a "try on at home" experience. Take the fashion forward eyewear company Warby Parker for example. Their virtual try-on experience collaborates with Apple's Face ID technology to scan customers' face shapes and then recommend numerous frame styles that are best suited and most flattering to their face. This experience not only provides the opportunity to "sample" the company's product, but gives a boutique sales-person experience to the buyer as well.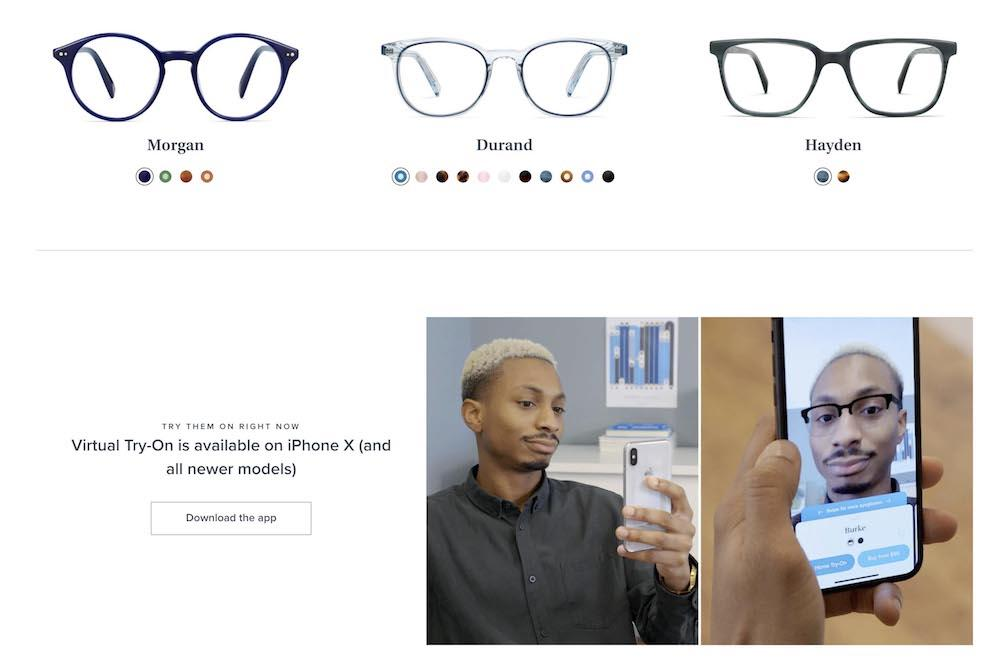 Furniture: A researcher explained to the New York Times, "Furniture retailers have known for a long time that customers feel more confident buying a big-ticket or bulky item, like a dining table or a custom sectional, if they can virtually see how it would look in their own space first." So, we're sure you can assume how the furniture industry is using AR to further reach potential customers.
Companies like Pottery Barn and IKEA are using AR to show users some items in their own homes via their websites or apps, and sometimes even within their Facebook feeds.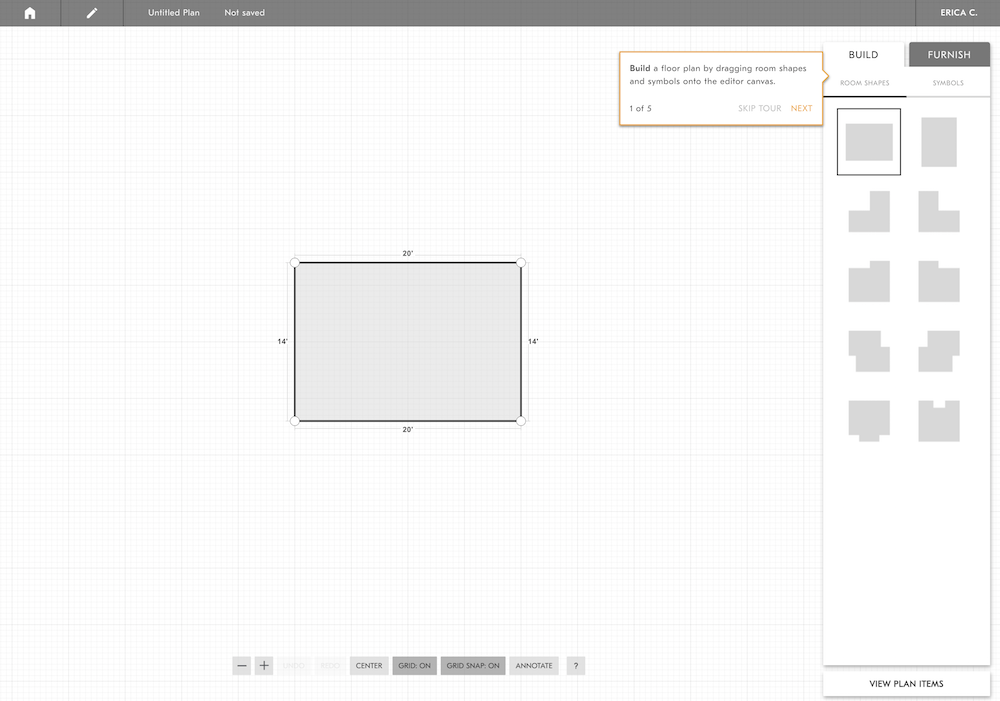 Conventions: AR has made quite a splash in the convention sphere over the last few years, which is no surprise considering that one of the main goals of a convention is to capture the attention of people in a specific industry or role.
This is especially true during convention exhibition fairs. The amount of companies that are using AR to grab the attention of convention attendees is growing larger and larger. At Adobe Max, a yearly convention of creative professionals sponsored by Adobe, users got the chance to try out their Adobe Aero iPad app to experience how innovative and useful it was for their own businesses.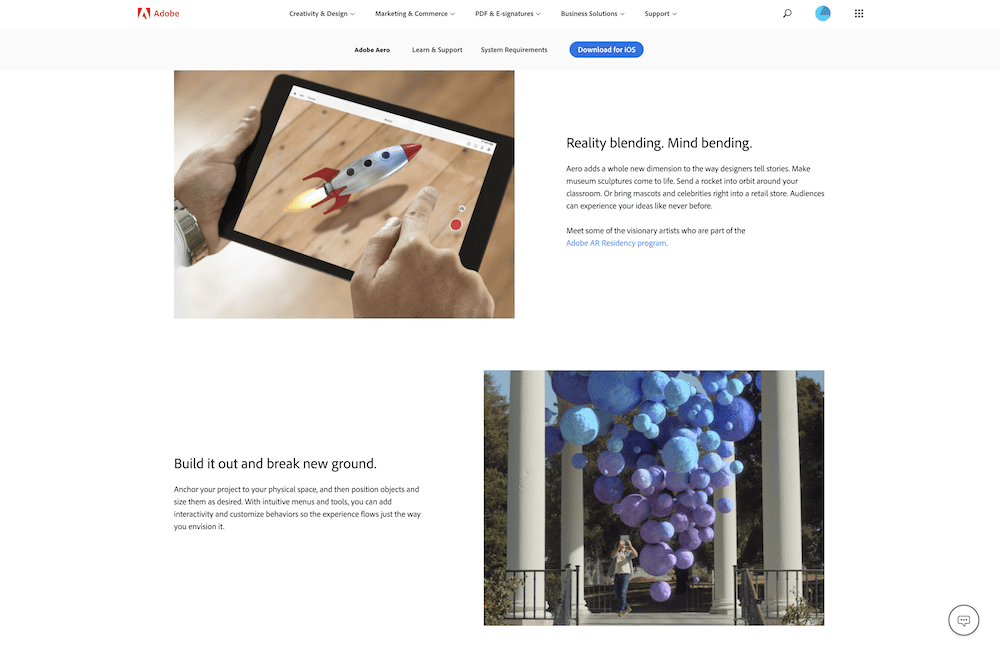 Food and Drink: One of the most remarkable AR campaigns over the previous few years was developed by Jack Daniel's whiskey. Once users downloaded the Jack Daniel's app onto their device, they could use it to scan any bottle of whiskey they purchased and experience a pop-out storybook-style tour of the distillery, whiskey-making process, and insight into the man behind it all, Jack.
The Top AR Platforms
So, we're guessing that you're sold on the power and potential of Augmented Reality. Where do you begin?
Here are some of the best AR platforms available to use now for marketers of all levels of experience:
Adobe's Aero – doesn't require you to have coding knowledge and can easily integrate with designs you've made in other Adobe programs like Photoshop or Illustrator.
Apple's ARKit – harnesses the power of Apple technologies (facial recognition, for example) to offer a large compilation of options for designers.
Google's ARCore – Google has designing options on any operating system. So whether you use Android, IOS, or Unity, they've got your back.
Zapworks
Vuforia Engine
Let's travel back to the beginning for a second. As a business owner, your ultimate goal, always, is to make an authentic connection with your customers so that they gain trust and loyalty to your brand.
This is an innovative method of gaining trust from your customers', it's an enthralling experience that lets them see a more realistic version of you and your company's identity. Augmented reality offers a futuristic advantage to brands looking to further their ability to engage.