A big part of running a restaurant is its promotion. Implementing a smart and effective marketing strategy ensures that customers know exactly what you offer and where you're located. Advertising your menu, therefore, is key to any successful restaurant promotion.
Today, because of social media and the internet in general, it's extremely easy to promote your menu online. And extremely crucial too. Customers love the option of being able to browse through food options before coming to the restaurant. Not only does it save them time when they're about to order, but it also helps them feel like they picked the right food choice.
However, there's more to promoting your menu than just putting it up online. You need a holistic marketing strategy to ensure that your food items are easily accessible to all foodies out there.
This article gives you 5 important strategies for promoting your menu both online and offline.
1. Use the power of social media
Over the years, Facebook and Instagram have emerged as the hub for restaurant and cafe promotion. And for good reason. Both apps have billions of users, and both offer business-friendly marketing options, including paid ads.
But you don't have to spend a lot to advertise your menu to your customers online. For Facebook, simply upload your menu onto a separate album, and share it to your feed every so often, especially when you introduce new menu items.
Instagram is the real deal though. Here, you have the option of posting your menu as a highlight that goes on the very top of your profile. Highlights are essentially Instagram stories that stay up forever, as opposed to just 24 hours. Label your menu highlight, and put it up right at the very front of the highlight queue.
Sites like PosterMyWall offer special menu templates that you can customize and put up either on Facebook and Instagram. It's a simple process and it makes your menu immediately accessible to millions of people. That too, in a very cost-friendly way.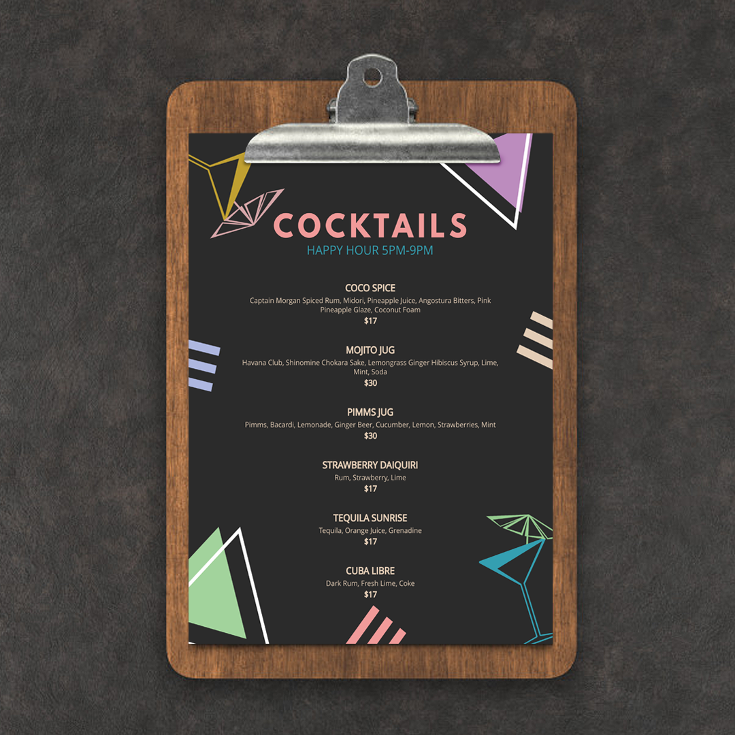 2. Make an email list
No marketing is as effective as direct marketing – content that goes straight into your customers' inboxes. Studies show that personalized email marketing makes it 50% more likely for consumers to interact with your content.
An email list, therefore, means that you can send your menus directly to your customer. If the email is personalized i.e. if it mentions the customer by name, chances are, your customer will open it immediately and scroll through the various food options you have. To that end, this will increase the chances of them dining at your restaurant.
You should be able to get your customers' emails when they visit your restaurant, or through your website. Simply show them a pop-up to ask for it, and offer incentives like exclusive discounts if they sign up with you.
Sending out mass, personalized emails may sound like a daunting task, but there are plenty of sites that do the grunt work for you. For instance, Contact Pigeon is a site that personalizes your email content and automates it for you in a quick and efficient way.
3. Distribute menus in your neighborhood
One of the best ways to ensure that people eat at your restaurant is to target potential customers that live close to it. After all, more than anything, people look for convenience when they're figuring out where to eat.
Create colorful, easy-to-navigate menus, print them out, and distribute them among people who live close by. In fact, go a step further and drop a menu in every mailbox. Add a number at the end that people can call for more information, or if they want to order in.
If you're new to the neighborhood, also drop brochures as an introduction of yourself. In them, pinpoint exactly where you're located, what the ambiance of the place is like, what the rush hours are, any glowing reviews you've received etc.
Making printed menus and brochures doesn't have to cost an arm and a leg. Use an online menu maker that allows you to play around with templates and create a printable flyer or menu at incredibly low cost, perfect for an up-and-coming restaurant with a limited marketing budget.
4. Introduce special menu items
Around the holiday season or on special occasions, spice up your menu with new and exciting items. For example, on St. Patrick's Day, you could bring out a green-coloured drink. For the 4th of July, you could introduce a special dessert with stars and stripes.
Regularly adding such items to your menu will keep your customers excited. They'll even start looking out especially for themed items on your menu. This strategy also gives you an excuse to keep updating and sharing your menu.
Also, try introducing a "secret menu" to your list of options. This may include unusual dishes and exotic desserts. Advertise the secret menu through email to maintain an aura of exclusivity. People love to feel like they belong to an exclusive club, and the more you make them feel that way, the more likely they are to spend money at your restaurant.
5. Make a menu webpage on your site
Dedicate a page on your website to your menu. You should link the page to your social media so people can check out their options if they want to.
The great thing about a dedicated webpage is that you can set it up any way you want to. Feel free to add detailed descriptions of your menu items that you wouldn't be able to do on a flyer or an Instagram highlight. Hardcore foodies and food critics should be able to come here to analyze everything that you have to offer.
If you haven't built a website for your restaurant yet, don't worry. Sites like Wix have ready-made templates that you can customize to fit your needs. It's incredibly easy to make, and it will greatly increase your customer base.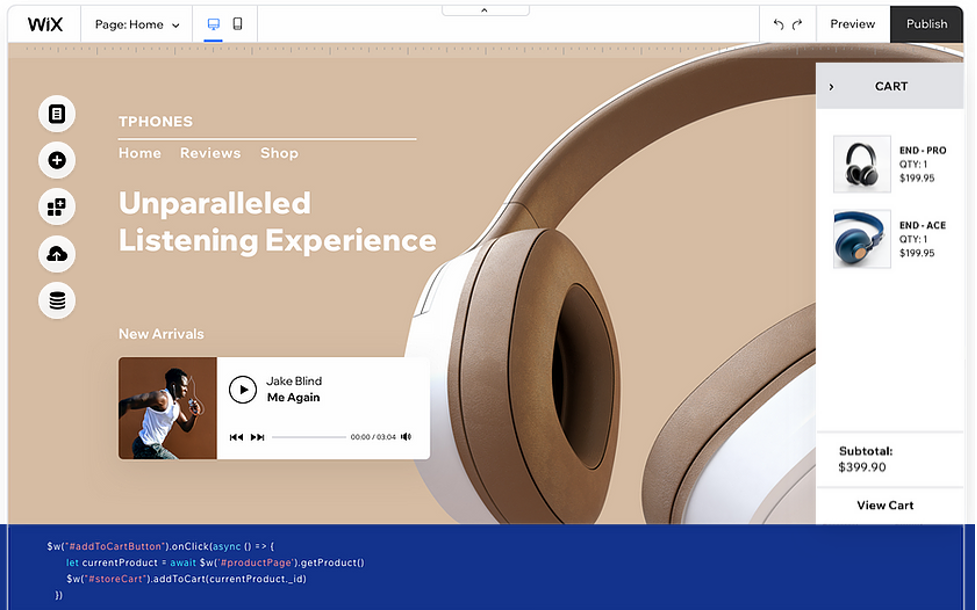 These are just some of the strategies you should employ when promoting your menu to your customers. Remember, the more accessible you are to people, the greater your chances of bringing them into your restaurant.

Angela is a senior editor at Dreniq News. She has written for many famous news agencies.